All about Ella Mai Parents and Music Influence from Mom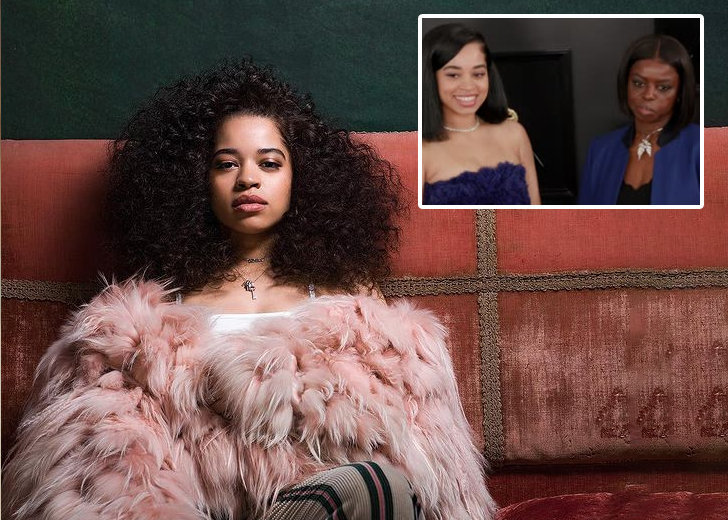 Growing up, Ella Mai was heavily influenced by her parents and their choice of music.
In fact, they loved music so much that they named their daughter after the legendary jazz artist Ella Fitzgerald. 
Mai has previously spoken about what it was like growing up and what influenced her music. She was born to an Irish father and a Jamaican mother.
Her parents split when she was still young, and she says her "mum did all the work" to raise her and her brother.
Like Mai, her brother Miles was named after another great musician—Mark Davis. 
Ella Mai's Parents Were Her Music Inspiration
Talking to Nylon, the 'Boo'd Up' singer revealed that much of her inspiration came from what her mom played.
"My mom used to play a lot of music around the house, and I think that's where I get my inspiration from. She always used to play 'The Miseducation of Lauryn Hill' over and over and over again. My mom's side of the family is Jamaican, so [her mother and grandparents] used to play a lot of reggae in the house."
Aside from her parents and the aforementioned music, some other musical inspirations for Mai were Erykah Badu, Alicia Keys, Amy Winehouse, and a bunch of R&B and "soul stuff."

Ella Mai (Photo: Ella Mai's Instagram)
Keys was among Mai's biggest musical idols as she says she learned to play piano and braid her hair because of the 'If I Ain't Got You' singer.
How Ella Mai Started Her Career
Though Mai had an interest in music from a young age because of her parents, she moved away from it for a certain part of her life.
Initially, she used to be outgoing and was a part of the local church choir.
However, when her family moved to New York when she was 12, Mai moved away from singing.
As the only student with an English accent in her school, she didn't want to draw attention towards herself.
"I didn't want people to always ask me to sing, the way they would always ask me to talk. I was trying to fit in, so I left it alone. But I knew in the back of my head that [singing] was what I wanted to do."
Mai kept herself busy with soccer for the rest of her school life. During her high school graduation, she made her way back to music.
She volunteered to sing the National Anthem at the high school graduation and, after receiving positive comments from everyone, decided to focus on singing.
Mai studied creative musicianship at the prestigious BIMM Institute starting next year. She began writing songs and appeared on season 11 of The X Factor U.K.
She was a part of the girl group Arize during her time in the music competition franchise.
After appearing in The X Factor U.K., Mai began posting her song covers on Instagram.
This led to her being discovered by DJ Mustard, who offered to fly her to L.A. for an audition.
DJ Mustard was impressed by Mai and signed with her.
Her 2017 single 'Boo'd Up' amassed tens of millions of views in a short time and gave a boost to her career.