Ella Mai Has Been 'Boo'd Up' with Boyfriend Jayson Tatum for Almost a Year — A Look At Their Personal Lives
Ella Mai is reportedly dating NBA star Jayson Tatum.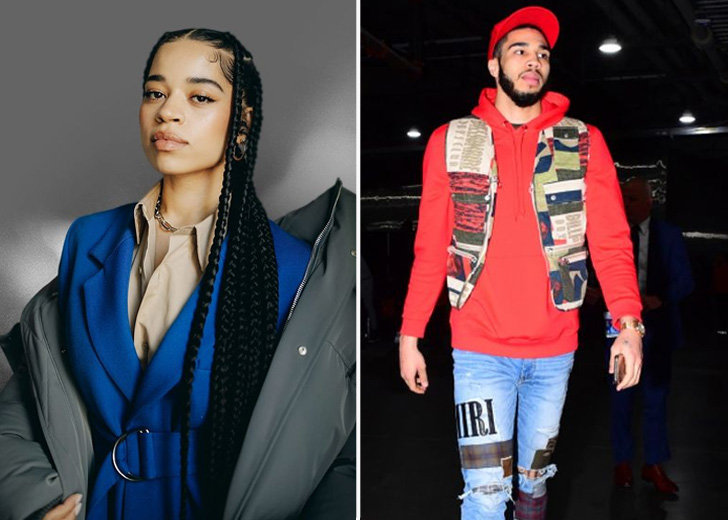 It's been almost a year since Grammy Award-winning singer Ella Mai has been romantically linked to Boston Celtics player Jayson Tatum. The two were first thought to be dating in October 2020, after she broadcasted from Tatum's home.
However, both Mai and Tatum have remained private about their relationship and have shared little about it. Before getting together with Tatum, the singer hadn't been linked to anyone else.
Tatum, on the other hand, has been in a relationship with Samantha Amos and Toriah Lachell. Mai's rumored boyfriend dated Amos for two years and was with Lachell from 2014 to 2017.
During his time with Lachell, the two welcomed son, Jayson Christopher Tatum Jr., more commonly known as Deuce. Deuce has joined his father and his teammates on the court several times. During a press meeting, the NBA star called his son his reason for trying his best.
I always love it when he's at the game. You know, he's just kind of visual representation of what I do it for. To have him watching and know he's looking up to me, that's all the motivation in the world right there.
Ella Mai's Music Career
Mai's music career started in 2014 when she competed in the 11th season of the X Factor as part of a trio called Arize. However, they didn't make it far in the competition series and split up not long after.
A year later, Mai began her solo career by releasing a four-trap EP titled Troubled on SoundCloud. DJ Mustard discovered her through the EP and signed her to 10 Summer Records and Interscope Records.
Mustard and Mai have since grown closer because of the musical collaboration, and she described her relationship with him when talking to Variety.
I'm very thankful for him because everybody doesn't get an opportunity like that with their label. That's really my big brother. I can go to him for anything even if it isn't music related. 
Her career received a tremendous boost following the deals, and she went on to release another EP titled Time in 2016. It featured the song 'She don't' with Ty Dolla Sign and was one of her most successful earlier works. To date, it has amassed over 47 million views on YouTube.
Throughout the years, she has released other EPs and songs, including 'Boo'd Up.' The song was her first work to reach the ranks of top ten songs in the US and introduced her to a much wider audience and even won her the accolade of Best R&B Song at the 61st Annual Grammy Awards (2018).
Mai's song, 'Boo'd Up' was also nominated for a Grammy Award for Song of the Year. She received her third Grammy nomination at the 62nd Annual Grammy Awards when her self-titled debut album was nominated for Best R&B Album.