Ella Ding Responds to Accusations of Staging a PR Stunt with Love Interest Miles Nazaire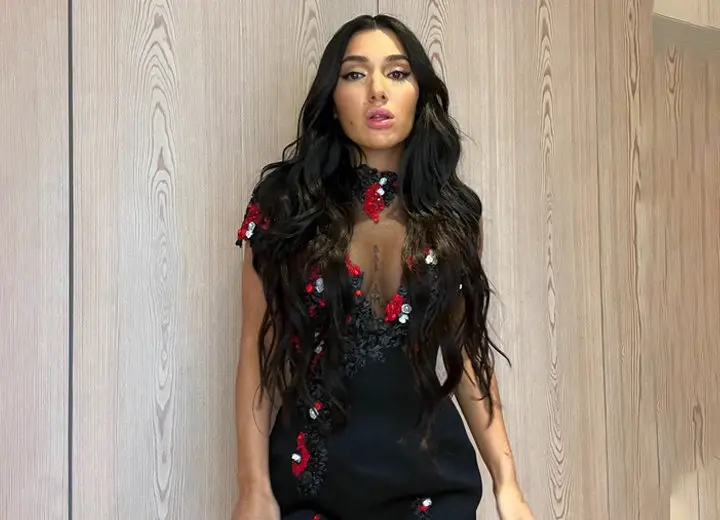 Ella Ding made an on-screen match with Miles Nazaire on Made in Chelsea in mid-2022. The Married At First Sight Australia star, who filmed a short cameo for the show with Nazaire, created a lot of headlines for the romance.
However, the buzz has quickly turned on her, and she is now being accused of staging a PR stunt with Nazaire. Their connection was recently termed fake.
Ding, though, is having none of it and has responded to such claims on the internet.
Ella Ding Says Short Fling with Miles Nazaire Not a PR Stunt
During a recent episode of her podcast, Sit With Us, on September 6, 2022, Ding touched on her cameo on Made in Chelsea happened and the PR stunt accusations.
Regarding the allegations, she said she first came across them in a Facebook group. "I can reassure you, it is not a PR stunt," Ding said.
She also said people would realize her and Nazaire's fling was not fake when the episode comes out.

Ella Ding responds to accusations about her romance with Miles Nazaire being a PR Stunt. (Photo: Ella Ding/Instagram)
Then Domenica Calarco, her friend and podcast co-host, pitched in to defend Ding.
"No one would put themselves through what Ella did and putting everything on the line," Calarco said."Not only your name, but your heart, your soul, everything... No one would do that for a PR stunt, unless they are literally that desperate, and there's no desperation here."
These accusations became a big thing after she hinted at a split between them at the start of September 2022. She said in her Facebook post that even though she had fun filming with Nazaire and spending time with him, she could not wait to get back home to Australia and get into a "good space."
How Ella Ding and Miles Nazaire's Fling Began
Ding and Nazaire first connected through Instagram in May 2022. He has been on Made in Chelsea since 2018.
How her appearance on the show was decided is an interesting story. In the aforementioned podcast episode, she revealed that she was approached to do the show just two or so weeks before she did the filming.
Once the show knew she was doing a tour of Europe, they invited her to make an appearance alongside Nazaire. She agreed, and her episode was filmed in London.
Nevertheless, after completing the filming, she headed back to Australia. And a day after hinting at her romance's end, she announced she was taking time off Instagram.
Her reasoning? She said it had been a hectic couple of weeks with the Made in Chelsea filming. Ding even said it was the most difficult thing she had done since MAFS.
Her time off was only to last a few days and as of this writing, she is back on the platform. Her latest post is about "dating in 2022" and how guys confused her with their back and forth regarding their attraction towards her.
A subtle dig at her most recent fling? Or just her feelings about her dating life in general. Only she knows.