Aussie Singer Ella Bee Welcomes First Child with Fiancee Blake Proud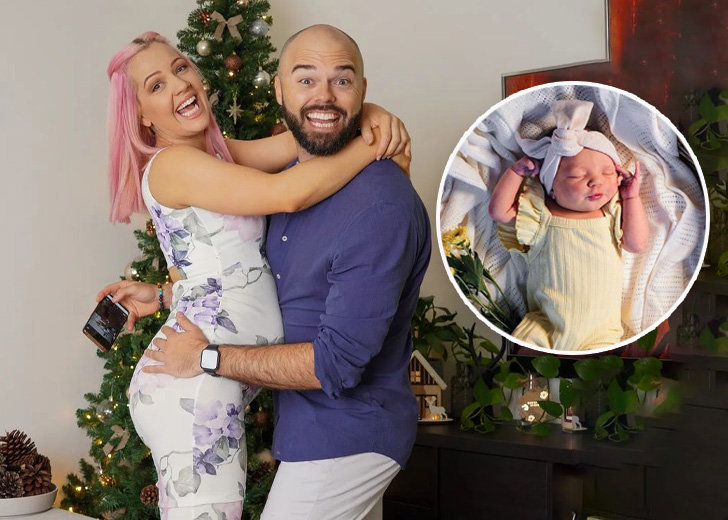 Ella Bee and her fiancee Blake Proud recently welcomed their first child together. 
The Aussie singer and Proud often share their lives on social media, especially Instagram. From good news like their engagement to bad news like Proud's pneumonia, they document everything on Instagram. 
They did the same with their pregnancy. The couple shared their parenthood journey, from finding out they were pregnant with their first child to the birth.
And recently, they announced the birth and revealed their baby's name on social media. 

Ella Bee and Blake Proud posing for a photo. (Source: Instagram)
Ella Bee and Blake Proud's Parenthood Journey 
Bee and Proud announced they were pregnant with their first child on September 21, 2021. They did so via a photoshoot and edited it to look like a movie poster. 
Photographed by Proud's sister Amanda, the couple posed on their bed. Bee sat on her bed cross-legged with a photo of her ultrasound on her belly. 
At the same time, she poured the chocolate syrup into her ice cream, and there were chips and junk-food surrounding her. Proud, on the other hand, sat beside his partner.
He showed off the positive pregnancy test and pointed at the Bee's belly and the ultrasound photo. They named their "movie" Parenthood, where they were the stars, directors, producers, and cinematographers. 
A week later, the couple did a gender reveal party. They wore neutral-toned outfits instead of stereotypical pink and blue clothes. 
The event was planned and decorated by Bee's twin sister, Dana. Bee and Proud did the reveal by popping a balloon filled with confetti.
The latter uploaded a video of the gender reveal and announced that the pair's first child was a girl. Since then, the two have been posting photos of Bee flaunting her baby bump.
Ella Bee, Blake Proud, and Their First Child 
On March 14, 2022, Bee uploaded a picture of herself cradling her baby bump on Instagram. Via captions, she revealed that her due date was that same date, and she was excited to welcome her baby.
However, Bee did not give birth to her daughter on the due date. Instead, she gave birth two weeks after the expected due date.

Ella Bee and Blake Proud's first child, Sunny Rose. (Source: Instagram)
Fast forward to March 28, 2022, they welcomed their baby girl. They took to Instagram to announce that their child's name was Sunny Rose, and she weighed 3.8kgs, i.e., 8.3 pounds, at birth.
Proud wrote that they were glad to be home together with their daughter. He thanked his fans and followers for support and apologized for not responding fast.
They are busy raising their family and settling at their home in Perth, Australia. He uploaded a series of pictures of their daughter and their family.
The first photo showed Sunny Rose in a yellow jumpsuit and white head wrap, sleeping peacefully in a basket with yellow flowers. Another image was of Proud hugging his newborn close to his heart.
Similarly, one picture was of Bee holding her newly-born daughter right after giving birth to her. Many fans and followers congratulated the couple on welcoming their baby girl to their family and wished them the best.