John Cena's Ex-wife Elizabeth Huberdeau Is Thriving as a Realtor Now
Elizabeth Huberdeau has moved on.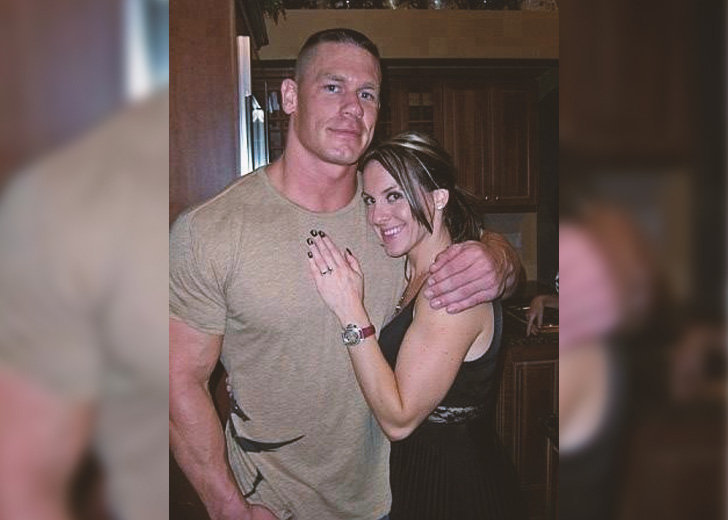 If you follow John Cena's love life, you'll know the professional wrestler clearly hates being alone.
Throughout his 20-year career, Cena has been with many ladies, especially from the wrestling field like him, and was also married once to his first wife, Elizabeth Huberdeau. 
Huberdeau was Cena's high school sweetheart, and the two got married in 2009. However, they were private about their relationship and rarely photographed in public, and Cena refrained from talking about his marriage. 
Unfortunately, their marriage did not last long, and in May 2012, Cena filed for divorce, and it was finalized in July. According to TMZ, Huberdeau was not expecting the divorce filing and claimed to have been blindsided by the wrestler. 
Huberdeau challenged the couple's prenup after claiming that Cena was messing around with other women behind her back. Huberdeau's lawyer told TMZ they were looking for concrete proof that Cena had been unfaithful. 
It seemed like Cena and Huberdeau were heading towards an ugly legal battle, but a few weeks later, the outlet reported that the ex-couple had settled things amicably.
Where Is Elizabeth Huberdeau Now?
Huberdeau is still private about her life and does not share much about her personal or professional life on social media. However, according to reports, she is residing in Florida and focusing on her career. 
Before meeting Cena, she aspired to be a model but gave up her dream to support Cena's WWE career. After their divorce, she did not go back to modeling and instead became a real estate agent. She even started her own company. 
And like Cena, the real estate agent has also moved on and is doing well in her love life. She is reported to be in a relationship with Eli Ayou and seems to enjoy his company. 
John Cena's Relationships After Divorce
After the divorce, Cena was convinced he never wanted to marry again until he met Nikki Bella.
They started dating shortly after Cena's divorce, and Cena was always insistent about not having kids because he felt like he could not devote his time to being a father, thanks to his busy career. 
On the other hand, Bella wanted proposals and kids. Eventually, Cena gave in and proposed to Bella at WrestleMania in 2017. However, things still seemed rocky between the two as they briefly split at the start of 2018.
But later, they reconciled, only for them to end their relationship for good in April 2018. Shortly after, in early 2019, Cena met Shay Shariatzadeh, and they began dating.
The two are notoriously private about their lives, but they made their red carpet debut later that year. 
The couple never announced that they were engaged and shocked everyone by revealing they were married in Tampa on October 12, 2020. 
The wrestler recently celebrated his 44th birthday by posting a video on social media. Fans were impressed that he still looked in excellent shape at his age.