Elisha Cuthbert Reveals She's 7 Months Pregnant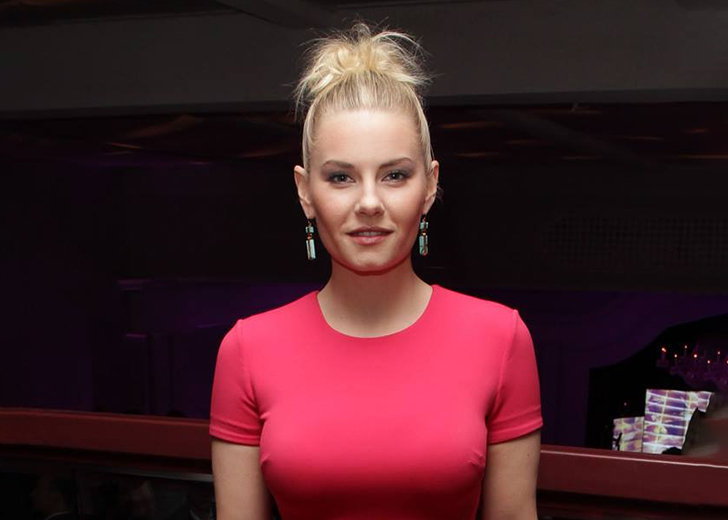 During an episode of Queerified with Gigi Gorgeous & Mimi podcast on  December 8, 2021, Elisha Cuthbert revealed she was pregnant with her husband Dion Phaneuf's child.
The Ranch star shared she was a little over seven months pregnant at the time of the podcast — meaning she into eight months of pregnancy in January 2022.
"But I started to feel it now. It is that last few months that are really, especially when you are tiny like me, you're so [dizzy]," the actress said while sharing she was a few months away from the due date.
Cuthbert further shared that she had stopped wearing heels because her growing baby bump made it difficult to walk around wearing them.
She jokingly added, "[Without the heels] I feel like...old, old pregnant lady."
Elisha Cuthbert Confirms Being Pregnant
During the conversation, the actress shared that she and her husband Phaneuf, a retired professional ice hockey player, found out they were pregnant during the pandemic.

Elisha Cuthbert and her husband Dion Phaneuf posing for a selfie. (Photo: Instagram)
She said she was relieved to get pregnant at the latter part of the pandemic because she felt she would have suffocated if she had to sit at home for weeks during the pregnancy.
Even though it is still unsafe to walk out normally, she felt it was a comparatively better time to expect a baby than the initial part of the pandemic.
Cuthbert later announced the news on her social media, too. On December 14, 2021, she shared a clip of the podcast on her Instagram, announcing her pregnancy. 
"Queerifed podcast with @gigigorgeous. Check out my episode of queerifed with host @gigigorgeous What a blast and so many laughs. Xo PS. 7 months pregnant [baby bump emoji] looking like the emoji [baby bump emoji] ahhhh," she captioned.
Fans React to the News
Fans were quick to drop congratulatory messages on Cuthbert's post after the actress made the announcement.
"Omg congratulations !!! Looking absolutely gorgeous!" a fan commented.
"Kim! I'm binge-watching 24 right now! congrats on your pregnancy in real life lol!" a comment read.
Elisha Cuthbert Already Shares a Baby with Husband
The Happy Endings star reportedly began dating her now-husband Phaneuf in May 2008.
Their relationship even became a topic of discussion in December 2008 when the former Dallas Stars forward Sean Avery, who had dated Cuthbert in the past, commented on how other NHL players, such as Phaneuf, fell in love with his "sloppy seconds."
Despite the controversy, the couple stayed by each other's side. They eventually announced their engagement in September 2012.
Cuthbert and Phaneuf then tied the knot in July 2013 at the St. James Catholic Church in Summerfield, Prince Edward Island. They also arranged a wedding reception for over 300 guests.
The two were blessed with a baby girl, Zaphire Phaneuf, in December 2017.