Who Is Eddie Cahill's Wife Nikki Uberti? — Inside His Personal Life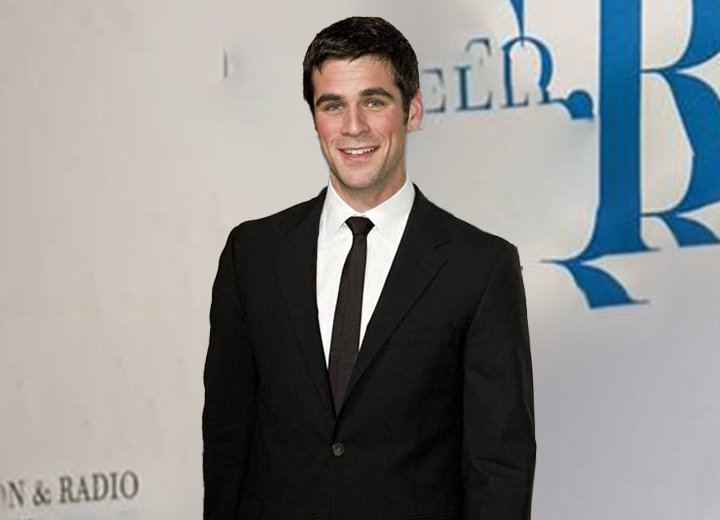 Eddie Cahill has been married to Nikki Uberti since July 12, 2009.
He and his wife welcomed their son Henry the same year, on November 25. Since then, the family-of-three has been living a quiet life away from the spotlight.
Cahill — known best for starring as Tag Jones in the 90s sitcom Friends — credits his wife for his helping him balance his career and personal life. 
Who Is Eddie Cahill's Wife?
Cahill's wife, Nikki Uberti, also known as Nikki Richardson, was once a famous model and actress. 
She started her career in New York and Europe, modeling for Marie Claire UK, Cosmopolitan, Self, and 17 magazines, to name a few. 
Uberti's portrayal of the visual concepts by Marcello Krasilcic, Riccardo Tinelli, and Glen Luchford was considered the sensation of the early 2000s. She also naturally tilted towards makeup art while working in the industry. 
Besides, she was known as the wife and muse of Hollywood fashion photographer Terry Richardson, whom she divorced in 2003. 
Soon after her first divorce, she married Cahill and gave birth to their son.
Eddie Cahill's Life With Wife Nikki Uberti 
Cahill and Uberti maintain a humble and low-key image in public. They post personal moments on social media where they often appreciate each other. 
During Cahill's 2018 birthday, Uberti uploaded a photo of him with a birthday cake. In the caption, she called him "the best" and said her life "does not get better" while not spending time with him. 
The couple also addresses each other as best friends rather than lovers. They post pictures of their memories from road trips and animal farm visits with their son.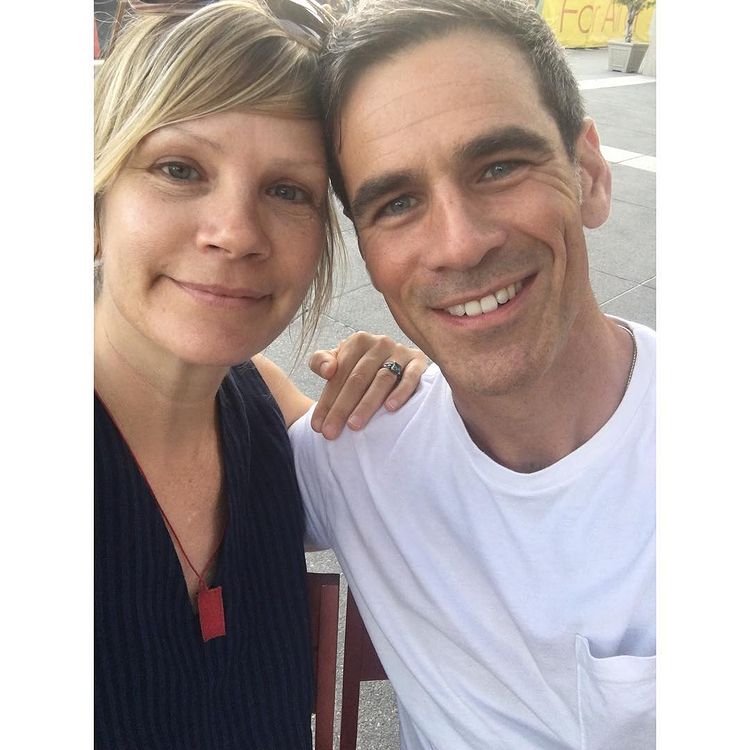 Cahill with his wife Nikki Uberti. (Photo: Eddie Cahill/Instagram)
Cahill and his spouse chose to raise their son with his long natural hair, making netizens assume they had a daughter.
On September 4, 2022, Uberti chopped his hair as he joined the middle school. She posted a picture of the lock of his cut hair and wrote it was a new beginning for her sunshine. 
Nikki Uberti's Battle with Cancer
Uberti had a family history of breast cancer. She had discovered a lump at an early pea-sized stage and had gone to the doctor to get it checked.
But she was younger, and her gynecologist did not order a mammogram. Because of that, her tumor was reported to be benign.
Then at 29, she was correctly diagnosed with a developed stage. It halted her thriving modeling career, and reportedly, her ex-husband Richardson left her for the same reason. 
Uberti went through intense hardships revolving around divorce and treatment simultaneously. She had a double mastectomy and chemotherapy rounds to eradicate cancerous cells. 
On a positive note, she met Cahill while recovering, and they fell in love.