Ed Mylett's Wife Kristianna Focused on The Family While He Dreamed Big
The couple shares two children from their long married life.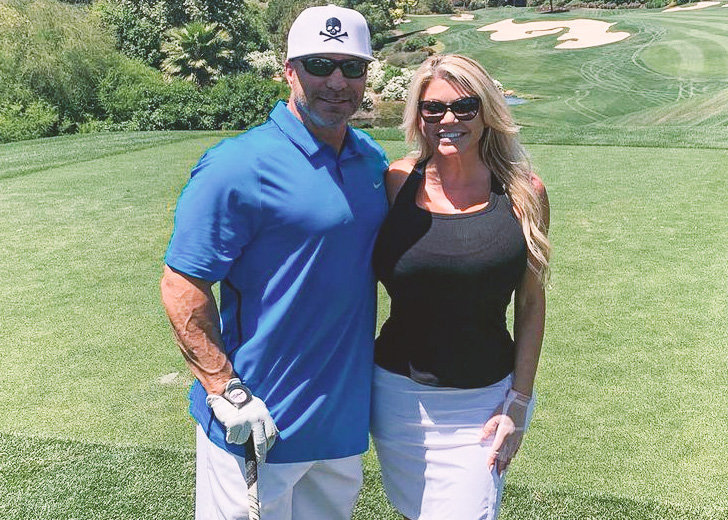 Hailing from Diamond Bar, California, Ed Mylett is one of the world's top business leaders, motivational speakers, and peak performance experts.
More importantly, he is a team-made millionaire who never believed in the "talk the talk" concept and instead built the most prolific financial service businesses together with his team. Doing that, he has worked closely and managed good relationships with other business legends such as Tony Robbins, John Maxwell, and Phil Knight.
Speaking of the team and managing relationships, Ed's wife, Kristianna Mylett, is a team player and manages a healthy marriage with her husband. Her supportive nature and ability to handle the family without complaints have helped the business leader dream bigger and achieve them.
How Ed Mylett's Wife Helped Him Thrive
A drastic change in their life came when he found an exciting, entrepreneurial opportunity in the financial services industry with World Financial Group after several job changes. But the opportunity also brought varied challenges in their relationship.
Ed often had to leave home in the evening to call people and attend meetings, but the couple was still financially unstable despite the hard work. As a result, they were not able to spend personal time with each other, too. 
In the wake of the situation, Ed once called his wife and convinced her that if she let him work hard for the next five years, they would not have to think about finances for another 50-60 years. 
Kristianna was convinced, and she allowed him to be more concerned with dreaming big and working hard while she focused on establishing financial and family security.
The result? Ed's hard work paid off, and his business grew rapidly, with his companies making a nationwide name for themselves. As for the couple, they became millionaires while still only in their 30s.
In the end, the story of Kristianna helping her husband Ed thrive in his career goals is a very inspiring tale.
Together since They Were Teenagers
Kristianna and Ed reportedly started their romance when they were teenagers. In an Instagram post uploaded in August 2019, the supportive wife revealed that the couple had been married for 22 years and together for 32 years.
She also shared an image comparing the couple's picture from the past and the present, writing, "Happy Anniversary Eddie @edmylett 22 years of marriage, and 32 of life together!!"
This year on August 2, Kristianna again took to her Instagram to post the picture from their wedding to mark the occasion of 24 years of marriage.
"I haven't changed a bit...Max and Boo tripping on this pic! We love you," Ed commented on the post, mentioning their two kids.
Over the years, the two lived in several houses, including a nearly 9,000-square-foot house on the back porch in Coeur d'Alene, Idaho, and a 6,200-square-foot modern Mediterranean-style house in Laguna Beach.
The Couple's Children
As stated, the couple shares two children from their long married life. Their elder child, a son named Maximus Mylett, turned 19 earlier this year in January.
A scroll through his Instagram shows that Maximus is a big-time golf lover and is in a relationship with a girl named Lesley Kraniger.
Speaking of the couple's second child, a daughter named Bella Mylett, she celebrated her 18th birthday on August 25. Bella has over 2500 followers on Instagram and has posted pictures of herself and her friends.