All The Girlfriends Dylan McDermott Has Dated Till Now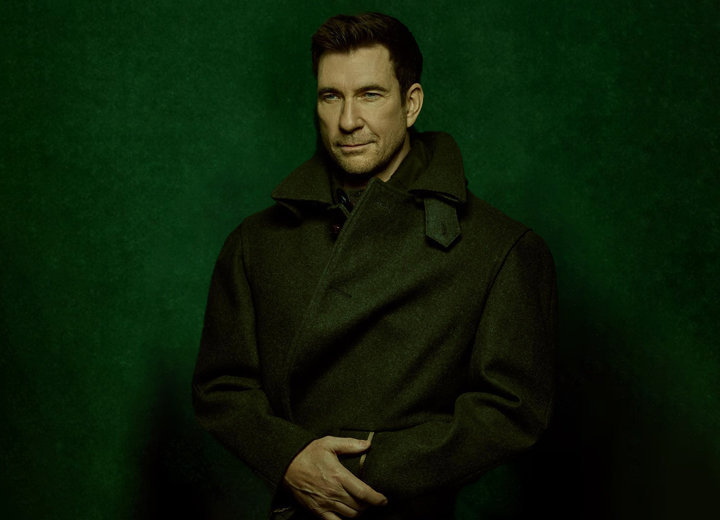 Dylan McDermott has had his fair share of linkups and breakups over the past years.
The Law & Order star was married, and after his marriage ended, he got engaged. But the engagement ended as well. Here's what we know about his failed marriage, engagement, and previous relationships.
Dylan McDermott Was Married to Shiva Rose
McDermott married David & Layla actress Shiva Rose on November 19, 1995. The once Hollywood's power couple share two daughters, Colette, born in 1996, and Charlotte, born in 2005.
According to 2001 reports from People, the two reportedly met in a coffee shop, where the actor claimed he fell head over heels immediately. "I was in love with her right away," McDermott said. "For her, it was a little longer, you know, a couple of years. But for me, it was right away. I guess it was grace."
For Rose, it took time to accept her love for the actor. She admitted she had no interest in the "handsome actor" when she first met him. He had a pretty face and beautiful blue eyes, but when he spoke, she could tell he was intelligent because he was poetic and eloquent. 

McDermott with his daughters, Colette and Charlotte, he had with his ex wife. (Photo: Dylan McDermott/Instagram
After 12 years of marriage, the couple announced their separation in 2008 and eventually divorced on January 2, 2009.  
Dylan McDermott's Engagement with Maggie Q 
Upon the divorce settlement, the actor decided to move on. He found love again in Fantasy Island actress Maggie Q. 
The duo initially met as co-stars on the sets of Stalker in 201 and soon started dating. Less than three months after their relationship was officially acknowledged, they got engaged.
Despite getting engaged for four years, the former couple did not rush to exchange wedding vows. McDermott also once joked that they had not set a date for their wedding. In a 2017 interview, he praised Maggie, noting that she made him want to be her very easily.
In 2019, they called off their engagement and broke up. 
Dylan McDermott's Other Girlfriends
Just a few months after his engagement ended, McDermott was seen holding hands in Venice, Calif., with Brazilian model Hethielly Beck.
According to July 2019 reports from Page Six, the pair's romance started during a court case Hethielly was involved in with her ex husband, Bradford Beck. 
Bradford requested a restraining order against the model, stating he was "in grave fear" for his safety and claimed that she had attacked him "both physically and verbally" in the case. 
However, their relationship didn't last long as the 60-year-old actor had moved on with his new partner. As per July 2020 article from Daily Mail, McDermott and American table tennis player Soo Yeon Lee were allegedly seeing each other. 
Since then, there have been no reports of the actor being romantically involved or dating now. He is probably single as of this time of writing.