Meet the Hoffmans — Hollywood Icon Dustin Hoffman Is a Father to Six Children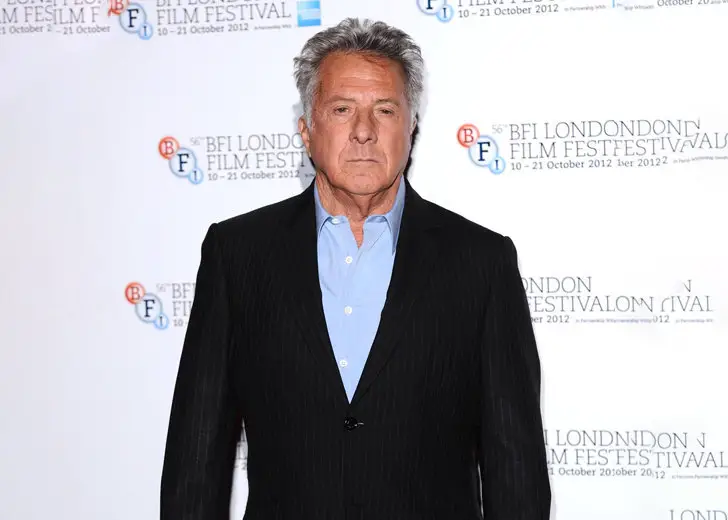 Versatile actor and filmmaker Dustin Hoffman, who has been married twice, is a father to six children.
He first adopted Karina Hoffman-Birkhead, his first wife Anne Byrne's child from a previous marriage, after he tied the knot with Byrne in May 1969.
Hoffman then welcomed his first biological child, daughter Jenna Byrne, on October 15, 1970, with his then-wife.
But his marriage to Byrne didn't go well; as a result, he divorced her in 1980.

Dustin Hoffman and his first wife Anne Byrne in 1969. (Photo: John Dominis/Twitter)
The actor went on to wed his second wife, businesswoman Lisa Gottsegen, in October 1980. With her, he shares four children: Jacob Edward "Jake" Hoffman, Rebecca Hoffman, Maxwell Hoffman, and Alexandra "Ali" Hoffman.
At present, while Hoffman relishes a happy marriage with his second spouse, here are further details you need to know about his six children.
Karina Hoffman-Birkhead
Karina, the eldest child of Hoffman, was apparently adopted by the actor when he married her mother Byrne. 
So in a way, she gave Hoffman the first taste of parenthood before he had his biological children with his spouses.
Moreover, even though she was raised in the actor's household, Karina always remained away from the spotlight. And that is true for now, too, as her recent happenings remain under wraps.
Jenna Byrne
Unlike her half-sister, Jenna followed in her father's footsteps and pursued a career as an actress.
After graduating from the Bayard Rustin High School, she worked in several notable movies such as The Wedding Singer, Outbreak, and Wag the Dog.
She has been married twice: Jason Cottle [first husband] and Seamus Culligan [second and present husband]. She has two children with her present husband.
Jacob Edward 'Jake' Hoffman
Hoffman's eldest son, Jake, born in 1981, is probably the most famous of the Hoffman siblings.
He also took up acting, like his father and sister, and starred in films like Click and The Wolf of Wall Street. Jake has also shared the set with his dad in classic movies like Rain Man and Hook.
Not only that, but Jake Hoffman is DUSTIN Hoffman's son! So did Sandler only hire Jake so he could work with Dustin? Very suspect... pic.twitter.com/2g2rq2VeYr — Mia Moore 🏳️‍🌈 (@StopTweetingMia) May 26, 2017
In 2014, the 40-year-old made his feature film directorial debut with Asthma.
Rebecca Hoffman
Hoffman and Gottsegen's second — the actor's fourth — child Rebecca prefers a private lifestyle, too.
Even though she appeared alongside her dad in the movie Hook, she never continued with acting. She reportedly studied at Barnard College in New York City, as well as in Berlin, Germany, until 2004.
Maxwell Hoffman
Hoffman's youngest son Maxwell, born in 1984, is an actor and director, renowned for his appearances in Greenberg and Ask Me Anything.
He even went to the Film and TV School of the Academy of Performing Arts in Prague after graduating from Brown University in 2007.
As per IMDb, his last acting work was back in 2014 when he starred in his brother Jake's directorial debut film Asthma.
Alexandra "Ali" Hoffman
The youngest of the actor's six children, Ali, who was born in October 1987, went the same route as her father and some of her elder siblings.
Her first prominent acting project was 2002's Moonlight Mile. But her career in acting didn't go well, as she would have presumably wanted.
Besides, Ali is often spotted together with her famed father at various Hollywood events. For instance, she — along with her parents — attended the UK premiere of Last Chance Harvey at Odeon West End in London in June 2009.
She also dated Jonah Hill in the past. Hill is an actor renowned for his comedic roles in films like Superbad, Knocked Up, Forgetting Sarah Marshall, and Funny People.