How Duff McKagan and Wife Susan Holmes Deal With Groupies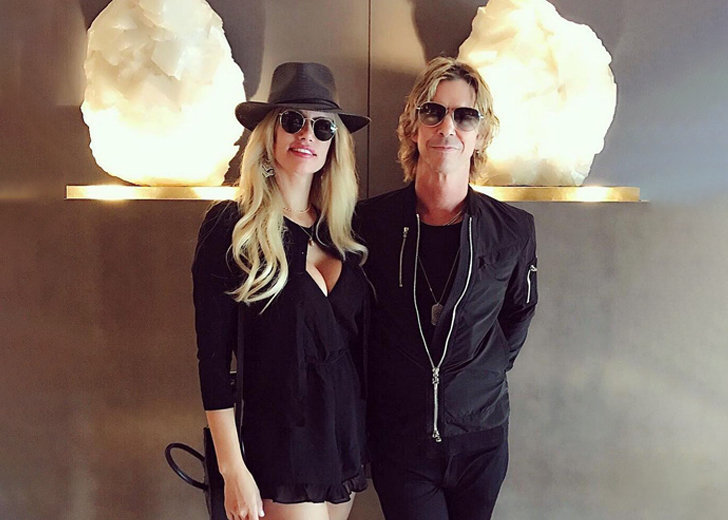 Former Guns N' Roses band member Duff McKagan has been married to his wife, Susan Holmes, for over two decades. Together, the couple has two daughters.
Both McKagan and his wife have talked about their relationship on multiple occasions. In many, the duo has also revealed why their marriage has lasted for so long.
And one of the major reasons, as the two of them have said, is trust.
When asked about how he remained faithful to Holmes while on tour and not fall to the temptation of groupies, McKagan said he could never do such a thing to his spouse.
"Honestly, it never enters my head. For starters, I could just never do that to my wife," he shared.
"And it's not even a case that I have to think about it. It just doesn't even enter my mind at all."
Holmes has also shared her thoughts about the topic, saying there was immense trust and respect between her and McKagan.
She further added that any relationship took a lot of work. "Like in any relationship, you have to keep putting back into it and not just resting on those laurels."
How Duff McKagan Met Wife Susan Holmes
McKagan met Holmes for the first time in 1996 when they were set up on a blind date by a friend.
Initially, Holmes had hesitations about furthering her relationship with McKagan, one of the biggest rock stars of his time.
She also shared that she had asked him about picking him up at his house instead of the other way around, as she wasn't sure if she wanted him to have her address.
"It's just funny looking back because he's far from that," she said of her initial thoughts on him. "He's a true gentleman."

Duff McKagan with wife Susan Holmes (Source: Instagram)
Duff McKagan and Wife Have Two Children Together
A year into their relationship, McKagan and Holmes welcomed their first child together, daughter Grace "Grave" Elizabeth, in August 1997.
Two years later, the pair tied the knot on August 28, 1999.
In July 2020, their family of three grew larger when Holmes gave birth to daughter Mae Marie.
Their older daughter Grace is following in McKagan's footsteps. She has uploaded several of her songs and their music videos to her YouTube channel, including 'One You Love,' 'Baby That's Rock N Roll,' and 'So Hyper.'
Aside from pursuing a career in music, McKagan revealed in November 2021 that Grace was also working to become a CorePower Yoga instructor.
As for their daughter Mae, she is a full-time student and a part-time model.
Keeping The Romance Alive
Both McKagan and Holmes have opened up about how they make their relationship work.
Aside from genuine trust and respect for each other, Holmes revealed it was important to allow each other space.
"Of course, we enjoy each other's company," she said. "But he has to go off on tour and I'm working on my own stuff."
Another thing that Holmes thought had worked in favor of their relationship was the opportunity to travel a lot. She shared that change in scenery is a good thing in a relationship and that it helped keep the romance alive.