The Truth behind Duane Martin and Will Smith's Bromance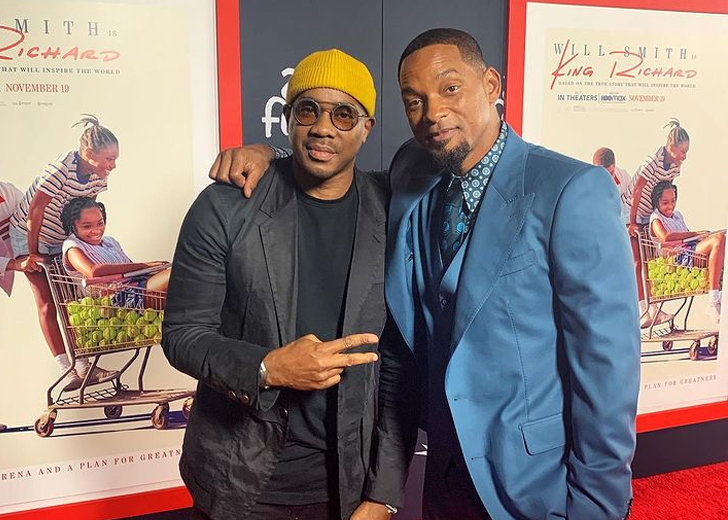 When someone commands the stardom of someone like Will Smith, it's no surprise that someone somewhere would be labeling them as gay. 
And when another celeb so much as hints at those rumors being true, the rumor mill is set ablaze. Smith being shipped off with Duane Martin is a prime example of this phenomenon.
This time, Duane's wife, Tisha Campbell was the catalyst. 
Will Smith & Duane Martin's Gay Rumors: Origins
On July 1, 2020, Campbell put up a post on her Instagram claiming that the truth always came out in the end regardless of how many lies try and cover it. 
As Aceshowbiz reported, a user took to the comments section to pen, "Thank you even though they lie in the end." 
However, it was Campbell's response to this particular comment that set the entire "Will Smith is gay" cascade into motion. 
And you're right! They WILL lie till the end. The real Kiki is… people will stop believing them.
Her followers apparently took the stressed "WILL" as a reference to Smith.
One thing led to another and everyone assumed that this was Campbell calling Smith out for having an affair with her former husband, who also happens to be Smith's best friend. 
Tisha Campbell Cleared the Air
This alleged affair between the King Richard star and Martin began getting headlines as the reason for the Independence Day actor's divorce from his wife of 14 years Jada Pinkett Smith. 
As per Foxync, Campbell took it upon herself to clear the air.
She clarified over a tweet that she usually ignored such rumors, but she was tired of people calling out the Smiths. She wrote:
Usually I ignore negativity but I'm tired of the media attacking The Smiths. They're n amazing couple n I wish ppl wld stop perpetuatin LIES N LEAVE THEM ALONE!

Will Smith & Duane Martin at 'King Richard' premiere and a netizen calling them out as gay. (Source: Instagram)
Will Smith's Gay Rumors
The outlet also reported how people began questioning Smith's sexuality in the first place. 
It all began when Smith starred in his first major motion picture, Six Degrees of Separation, back in 1993, where he played a gay con artist. 
Supposedly, Smith was supposed to shoot a full gay love scene for the movie. Despite signing up for the movie, he refused to partake in that particular scene. 
However, it was required for Smith's character to kiss another man. They achieved the effect for the silver screen with mirrors and trick cameras, but the rumors lingered.
Will Smith & Duane Martin's Bromance Allegedly Bothered Ex-wife
The outlet cited another publication's source who claimed to have seen Smith and Martin out dining by themselves at a Trinidad eatery. 
Another source with the same outlet was adamant that Smith's ex-wife Jada hated the fact that her husband took Martin on "exotic vacations while she's sitting home alone."
Allegedly, she "can't stand [his] relationship with Duane" and feels that he "flaunts it in her face."
That being said, it is very possible that Smith and his ex-wife weren't exclusive in their marriage. 
Will & Jada Smith Might Not Have Been Exclusive
During an interview with GQ, Smith discussed how "for the large part of [their] relationship, monogamy was what [they] chose." 
He was also quick to note that they did not consider monogamy as the only relational perfection. 
In that, he explicitly said that the relationship that he and his wife had was that of trust and freedom, with the belief that everyone had to find their own way. 
In the conversation, although not explicitly stated, Smith admitted that his relationship at some point was an open one. Still, he, in no way, shape, or form, admitted to homosexuality.