Drew Van Acker Might Have a Wife Soon — Here Are the Details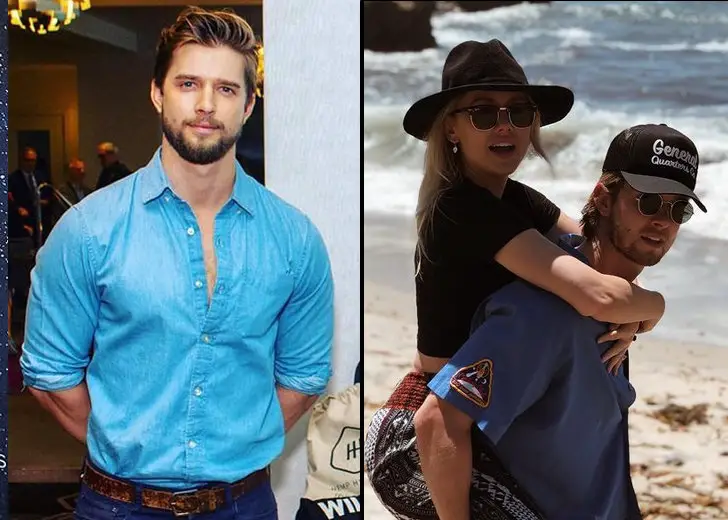 Drew Van Acker has long generated questions about his love life. Fans have wanted to know his relationship status ever since his rise to prominence with roles in shows like Pretty Little Liars and Devious Minds.
But does he have a wife yet?
No, but he soon might. He has been in a relationship with partner Markie Farnsley for a long time now.
Drew Van Acker and To-Be Wife Markie Farnsley's Engagement
Acker has never been the one to share too much about his love life. It's only his social media that provides a few hints.
Even though he does not share much, he also isn't the one to hide everything.
Going through his Instagram, it becomes very clear that he has committed to his longtime girlfriend, Markie Farnsley.
They are engaged. And have been so for quite a while now.
It was on December 31, 2018, that Acker and his soon-to-be wife announced their engagement.
Farnsley posted a couple of pictures to reveal their engagement. In the first picture, she showed off her engagement ring.

Drew Van Acker's to-be wife Markie Farnsley showing off her engagement ring. (Photo: Markie Farnsley/Instagram)
Acker proposed to her with a water drop-shaped diamond ring with a thin band. The backdrop in the photo seemed to be a beach, which the location of the post confirmed.
The next snap showed Acker and his now-fiancee kissing on the Black Sands Beach in Iceland in front of a beautiful sunset.
Her caption described how he sprung the proposal on her.
The Pretty Little Liars actor had combined the two things his girlfriend loved, adventure and magic, implying that the occasion was magical.
He took her to Iceland and offered her the "most beautiful pebble."
She ended her writing by confessing her adoration for him, saying she loved him "to the aurora and beyond."
Acker, on the other hand, kept things simple in his post. He posted the same picture Farnsley did, but his caption was short and to the point.
"12/31/18" was the only thing he penned as the caption, followed by a wink emoji and a white heart.
It should be safe to say that the couple began 2019 in the best way possible.
But is he going to make Farnsley his wife anytime soon? Only they know the answer to that.
Drew Van Acker and Markie Farnsley's Relationship
Acker and Farnsley have been together for over five years now. If their Instagram posts are any indication, they began their relationship before August 2016.
The first hint about their relationship came from Acker on August 26, 2016. On that day, which was National Dog Day, he posted a cute snap of him taking a nap alongside Luca, Farnsley's white miniature poodle.
Since then, Luca has been a constant feature on his Instagram.
As for his then girlfriend, Farnsley took six more months to make things Instagram official from her side.
On January 6, 2017, she uploaded a video of her and Acker jumping together onto a foam pit at a trampoline park.
Going by these dates, they dated for at least two years before taking the next step in their relationship.