Is Drew Carey Gay? A Look into His Past Relationships!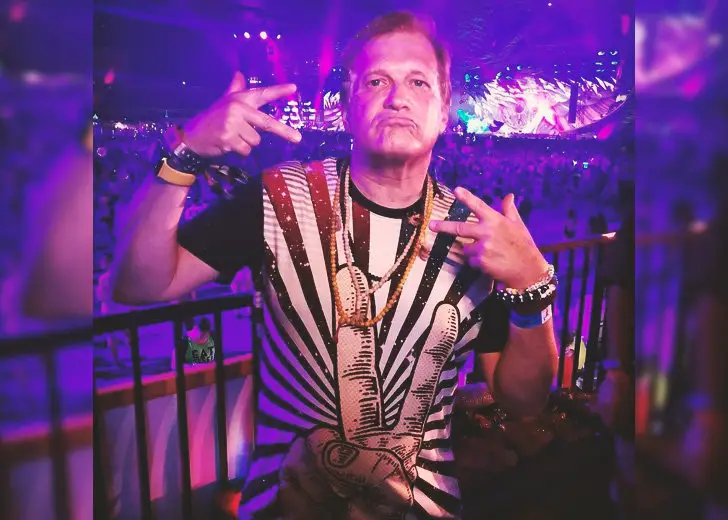 Drew Carey is an interesting man whose career has spread from being in the Marine Corps to a television host.
Carey is well-known for hosting The Drew Carey Show, The Price Is Right, and Whose Line Is It Anyway, among others. Carey is a soccer fanatic who also dabbled in professional wrestling for a while.
In 2001, he took part in the Royal Rumble, and he also served in Marine Corps for six years. While his professional career is astounding, not much is known about his personal life.
He has had a few girlfriends in the past, and there is also a rumor about him being gay. 
Is Drew Carey Gay?
It is not known if Drew Carey is gay or not, since he has never explicitly mentioned it. However, speculations are there that claim the TV host is gay.
Regardless, everything is speculation, and until and unless Carey himself confirms his gender orientation, nothing can be said for sure. 
Drew Carey's Failed Engagements
Carey has only had a public relationship with two women. His first relationship was with culinary arts professional, Nicole Jaracz. 
Their relationship was steady for a while. Carey proposed to Jarcaz in October 2007. Jarcaz said yes, and the pair announced their engagement to the world. 
However, a wedding date had not been set. Unfortunately, the pair called off their engagement five years later in 2012.  
Regardless of separating from Jaracz, Carey served as a father figure to her son, Connor. For the next couple of years, Carey remained single - as far as we know. 
In 2017, he started dating Dr. Amie Harwick. Harwick is well known for her book, The New Sex Bible for Women. 
The two got engaged after dating for a year in 2018. But, once again, no wedding dates were announced. 
This relationship also did not work out, and the duo parted ways. As of today, The Price Is Right host is reportedly single.
The Unfortunate Death of Dr. Amie Harwick
TMZ reported that Harwick was found seriously injured outside her Hollywood Hills house on February 15, 2020. The police were called by Harwick's roommate, who said that the author was being assaulted at their home.
Harwick's death was ruled as a homicide by the Los Angeles County coroner's office. She was also alleged to have fallen from a third-story balcony.
This was corroborated by the fact that the author was found unresponsive by the cops underneath the third-story balcony. Harwick's death made headlines and even caught the attention of Wendy Williams. 
Williams faced backlash for making tasteless jokes about the deceased.  
Harwick's ex-boyfriend, Gareth Pursehouse, was arrested for her murder. This was after the police found out that Harwick had two restraining orders against her ex and the most recent of which had just expired.
According to the court documents obtained by The New York Daily News, the author filed the restraining orders in 2011 and 2012 since Pursehouse had physically abused her. 
In the documents, she alleged he kicked, choked, and suffocated her and also used to punch and slam her head into the ground. After everything, the pair had gone different ways, and Harwick had moved on with Carey. 
Unfortunately, in January 2020, the author coincidentally met with Pursehouse at an event. Her friend told the Los Angeles Times that the meeting had "reignited his obsessive preoccupation with her."
After Harwick's death, Pursehouse was arrested on February 18, 2021, on suspicion of murder. He was later released on a $2 million bond only to get re-arrested and be charged with murder and first-degree burglary.