Who Are Draya Michele's Parents? Get To Know About Them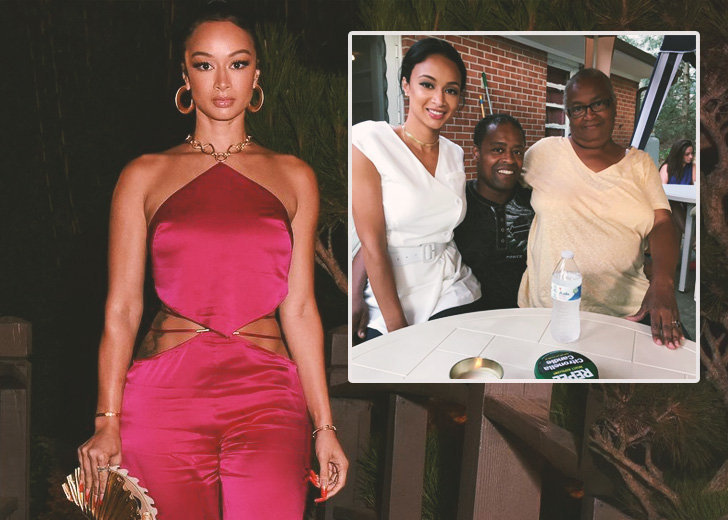 People have known about Draya Michele as a reality star, an actress, and an overall professional success.
While her professional outings and endeavors are public for fans to love and enjoy, Michele has shared surprisingly little about her personal life—her life as a mother and a daughter. 
For now, let us learn about her life as a daughter.
Draya Michele's Dad Passed Away on Mother's Day
Starting on a grim note, Michele's dad passed away on May 9, 2021. So while the rest of the world was out celebrating International Mother's Day, she was mourning the loss of her father.
Michele had put up a post on her Instagram where she shared that she grieved the loss of her father. Albeit, she did not disclose what led to his unfortunate demise. 
On May 10, 2021, she penned heartfelt condolence for her father alongside a carousel of pictures framing her and her father. In her message, she shared how this Mother's Day was one of the most challenging days she'd ever had to live through. 
Draya Michele Will Celebrate Her Father Forever
Further along in Michele's message, she implied that her father's death did not just happen out of the blue. 
I love you dad, you suffered for years and needed not to any longer. I'm glad you're at peace and with GOD.
She shared how she was grateful that she got a chance to go home and meet her dad while he was still in good spirits. 
"I will celebrate you forever," she wrote as she closed her condolence post. 
Both of Draya Michele's Parents Were Supportive
That being said, it was not just Michele's father that had been loving and supportive of her. Both the parents were exceptionally supportive of the up-and-coming Hollywood icon. 
Especially her mother, Valeria Diaz, who was there for her when Draya was at her lowest. For those of you unaware, Michele was pregnant with her first child when she was just a seventeen-year-old. 
Sadly, seven months into her pregnancy, her then-boyfriend was sentenced to jail for ten years. To this day, she credits her mother for providing the love and support to make it out of that situation.
In Michele's words, 
At 17 years old I got pregnant by a man who became incarcerated for 10 when I was 7 months pregnant. With help from my mom, I was able to survive.
Thankfully, Michele has her mother by her side. However, as of September 22, 2021, she still struggled because her father was no longer with her.
As per the post she made on Twitter on that day, she felt it was difficult to accept the unfortunate event.