Drake Bell Acknowledges Wife and Son Amidst Child Endangerment Scandal
Bell confirms he is married and has a child after pleading guilty to felony charges.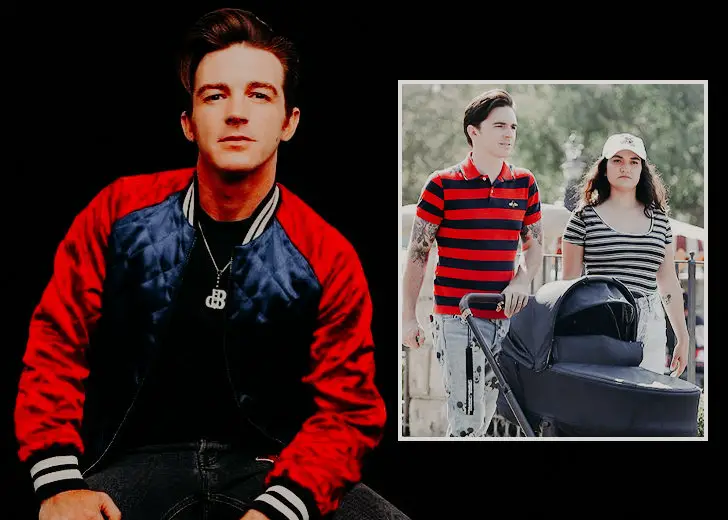 On June 30, actor and singer Drake Bell took to Twitter to clear the rumors surrounding his relationship status. He tweeted that he is, in fact, married and is also the proud father of a "wonderful son." 
The previous day, Bell was spotted at Disneyland with his musician wife, Janet Von Schmeling, and their kid. The couple was walking around with a baby stroller, and Bell was even wearing a band on his wedding ring finger.
This was Bell's first public appearance following his recent arrest and trial.
Earlier in June, the former Drake and Josh star was arrested for allegedly victimizing a 15-year-old girl at a nightclub in 2017.
The girl filed a report with her local police department in Canada In October 2018. The Canadian authorities then passed on the information to Cleveland police, which prompted the investigation later that year. 
Bell was charged on two counts. One of those was a count of attempted endangering children, a fourth-degree felony. A spokesperson for the prosecutor's office revealed, "the victim, who had established a relationship with Bell several years prior, attended his concert in December 2017."
In addition to acting, Bell is also a musician who has released several albums in English and Spanish. He was also the voice actor of Peter Parker/ Spiderman in Ultimate Spiderman.
 In 2019, Bell changed his social media name to Drake "Camapana" which means "bell" in Spanish. Fans initially thought he did so in order to deflect from the allegations.
However, Bell posted a picture of his Mexican ID in which his name is officially stated as Campana.
At the concert in 2017, Bell allegedly engaged in an inappropriate chat with the girl which "created a risk of harm to the victim."
The prosecutor's investigation also revealed that "Bell sent the victim inappropriate social media messages" months leading up to the concert. 
At the time of his arrest, Bell pleaded not guilty, but on June 23, he reversed his stance and accepted the charges on both counts.
His attorney stated Bell will share his reasoning behind his plea on July 12, the date of Bell's next hearing.
The victim, who is now an adult, will also share a statement at Bell's sentencing.
Past Transgressions
Bell's former girlfriend, Melissa Lingafelt, alleged that Bell verbally and physically abused her when they dated more than ten years ago.
Lingafelt explained she started dating Bell when she was 16 and that moving in with him changed everything.
In her Tiktok video, she recalled that she faced "the worst type of verbal abuse you could ever imagine" and that in one instance, Bell dragged her down the stairs of their house in Los Feliz, California.
She said, "My face hit every step on the way down. I have photos of this."
The actor responded to these allegations stating that he never abused his ex-girlfriend and that they both called each other terrible names towards their breakup.
He also suggested that Lingafelt felt comfortable enough to reach out to him years later and ask him for financial support.
He claims to have provided her with this support and firmly denied "these offensive and defamatory allegations ."