Dot-Marie Jones Tackled Gender Issues with Transgender Roles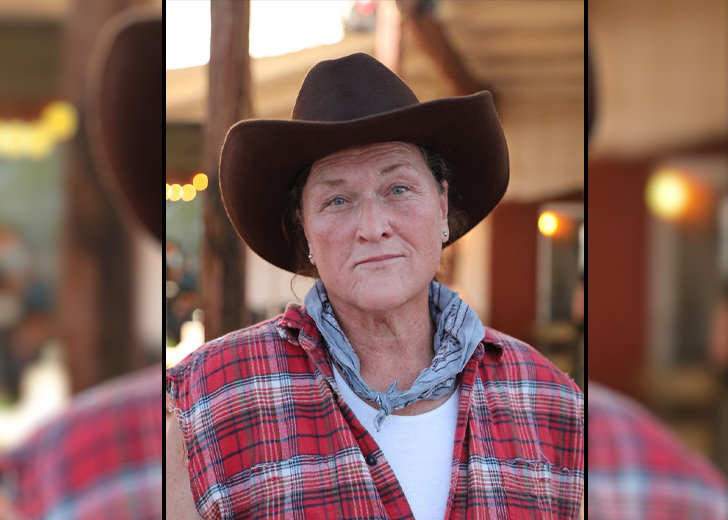 People have a love-hate relationship with the musical comedy-drama Glee. 
While some argue that the series is not appealing to them, many compliments it for the issues it tackles like gender, race, relationships, and friendship.
There are many characters in Glee, but one of the lovable ones is Coach Shannon Beiste. Beiste was a championship-winning football coach portrayed by Dot-Marie Jones. 
All lauded Jones' representation of Beiste, and the actress was even nominated for Primetime Emmy Award for Outstanding Guest Actress in a Comedy Series for three consecutive years. 
However, for the actress herself, the role of Beiste was noteworthy. This is because she tackled her gender issues with the help of her character. 

Dot-Marie Jones posing for a photo. (Source: Instagram)
Dot-Marie Jones and Coach Beiste 
In the initial seasons of Glee, Beiste was represented as a female using the pronouns she/her. But in the sixth season, the coach goes through gender dysmorphia.
With support from friends and peers, Beiste came out as transgender, using pronouns he/his. After this gender confirmation surgery, Beiste changes his name from Shannon Beiste to Sheldon Beiste.  
Jones was honored to represent the coach and their journey coming out as transgender.
In an interview with The Advocate on January 16, 2015, the actress said it was "one the most emotional [set of] days I've ever had in my life."
Beiste coming out journey made people wonder about Jones' gender and ask, "Is Dot Marie Jones Transgender?" But in reality, she is an openly lesbian and a cisgender woman. 

Dot-Marie Jones taking a selfie with her wife, Bridgett Casteen. (Source: Instagram)
Since she was not transgender herself, her biggest concern was being respectful to the community. She did not want to hurt anyone, which her portrayal, and wanted to do so "respectfully and with class, and with dignity and pride."
She told People in February 2015 that she initially hesitated to represent a transgender man. She did not want to "let down the girls who are straight and tomboys," as represented by Beiste in the first seasons of Glee.
But after reading the script, all the worries went down the drain. As a result, she welcomed representing Beiste's gender dysmorphia and issues. 
Jones was successful since she received nothing but compliments for her portrayal. She confessed she cried after reading "thousands of tweets from people." 
Moreover, people from the transgender community appreciated her portrayal. Beiste was not the first time Jones played a transgender man. 
In another show by Ryan Murphy named Pretty Handsome, she was a trans man. She thought it was "one of the most amazing things" she had ever done until she portrayed Coach Beiste. 
Unfortunately, we never got to see Jones as a transgender man in Pretty Handsome since the show did not get picked up. 
Dot-Marie Jones and Her Wife 
As said before, Jones identifies her gender as a lesbian cisgender woman. She is married to the love of her life and currently lives with her and their animals. 
Jones first met her wife, Bridgett Casteen, in December 2010. The actress proposed to Casteen on October 4, 2013, near Disneyland Resort's Sleeping Beauty Castle.
Jones considers her engagement the "happiest day" of her life, which happened during Gay Days Anaheim. The event occurs annually and brings over 30,000 people from LBGTQ communities and allies to the amusement park. 
She confessed that she never thought she would "find somebody that is so loving and kind." Two months later, Jones and Casteen tied the knot on December 21, 2013.