Donny Osmond and Wife Debbie's Love Story Started with a Scavenger Hunt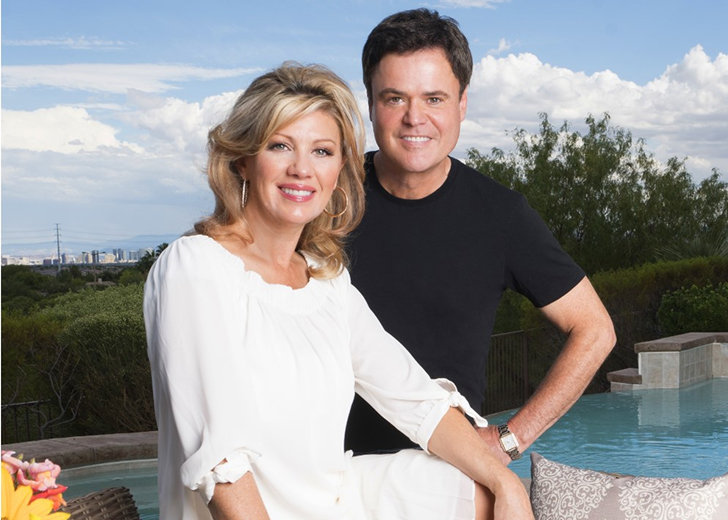 Donny Osmond has been married to his wife, Debbie Osmond, for over four decades.
Osmond first met Debbie when she was 15. Before the two got together, she used to date his older brother, Jay.
Despite the odds, Osmond tied the knot with his muse at Salt Lake Utah Temple on May 8, 1978, after "3 whole years of trying to win her heart and convince her to marry" him.
The first step to winning her heart was a scavenger hunt he had planned in 1976, about which Osmond told Utah Valley 360 in 2016. 
Donny Osmond and Wife's First Kiss
Osmond noted Debbie was playing hard to get, so he prepared something special for their first kiss. He picked her up in a limo and took her to Sundance Mountain Resort for dinner.
After dinner, he guided her on a scavenger hunt for presents. The hunt started with her checking under the chairs at the restaurant one by one. Eventually, she had to go to a phone booth and McDonald's.
There were clues at each place, and she ended up in front of Osmond for the last clue. The hint stated she could get her last cue from Osmond if she gave him a kiss. 
"And it was fireworks, let me tell you!" Osmond remarked, recounting their first kiss. 
After she kissed him, Osmond told her that her presents were on her bed the whole time.
By the pair got back to her room, a picture of them at the Sundance was in a frame and their romantic relationship had spearheaded. 

Donny Osmond and his wife Debbie Osmond recreated their first-kiss date in 2016. (Source: Instagram)
Osmond explained the picture represented that night and the beginning of their relationship. He and his wife even recreated the picture 40 years later, on her 57th birthday in 2016.
Donny Osmond and Wife Have Five Kids
After tying the knot in May 1978, the couple welcomed their first child, son Donald Clark, on July 31, 1979. Their family grew larger when Debbie gave birth to Jeremy James on June 8, 1981.
Over the next few years, Osmond and Debbie welcomed three more sons — Brandon Michael (born January 29, 1985), Christopher Glenn (born December 12, 1990), and Joshua Davis (born February 16, 1998).
The married pair kept their kids away from the spotlight despite the singer's massive fame. 
She explained their reason when talking to Utah Valley 360, "We've chosen to separate Donny's career from our family life. We didn't want to raise our kids in Hollywood and be surrounded by the entertainment industry."

Donny Osmond with his partner, kids, and grandchildren in November 2021. (Source: Instagram)
Osmond's kids have started families of their own. He became a grandfather for the first time on August 21, 2005, when his son Jeremy and his wife Melissa gave birth to Dylan.
Since then, Osmond has had a lot more grandchildren — 12, to be exact. The singer has expressed his love for family as well as gushed over his grandchildren on multiple occasions.