Is Donald Glover's Partner Michelle White Actually His Wife? Inside Their Relationship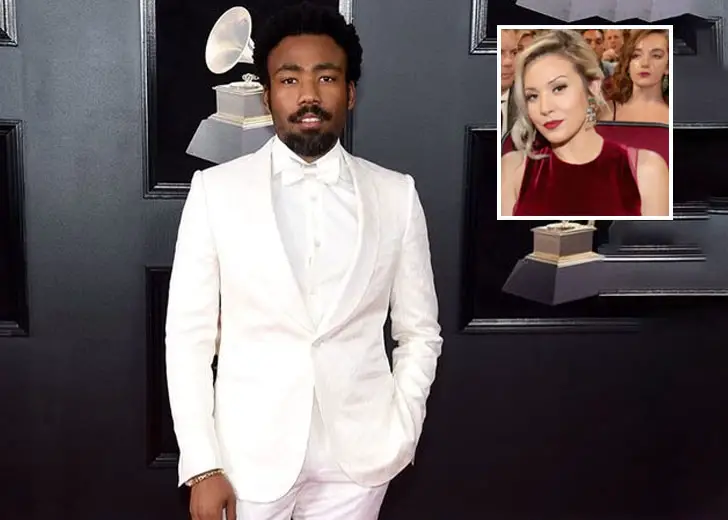 Donald Glover keeps his family away from the spotlight.
He has been together with his partner, Michelle White, for over five years. But in that period, the two haven't appeared as a couple in any red-carpet events.
In fact, it was only revealed that White was Glover's partner in 2016 after the news of them welcoming a son came out.
And though Glover has revealed very little about his partner, he has expressed his gratitude and appreciation to her on multiple occasions.
Is Michelle White His Wife?
Throughout the years, Glover has referred to White as his "partner" or the "mother of my sons."
However, during a press junket for 'The Lion King' in 2019, the actor called White his "wife" while recounting his eldest son's reaction to the movie.
Glover shared he hadn't told his son Legend about voicing Simba, and so when his character came on screen, Legend was confused for a while.
"He gave me the double take a couple of times. He kept looking and my wife was like, 'Oh, he's getting it. He's getting it.'"
However, that was the first and last time Glover called White his wife publicly, and it has not been confirmed if the two secretly tied the knot.
And while many believe the 'This Is America' hitmaker is married, others believe it was just a slip of the tongue.
When talking to The Hollywood Reporter in 2017, Glover had revealed he didn't believe in marriage. "It doesn't serve the purpose that I would want it to serve."
Donald Glover And His Partner Michelle White Have Three Sons
Glover and White welcomed their first son, Legend, back in early 2016. It was also Legend's arrival that revealed White was Glover's partner.
Both the actor and White have remained tight-lipped about their personal life, and it's not known when they started dating.
Glover announced he and his partner were expecting another child during his acceptance speech at the 2017 Emmys.
"I want to thank Michelle, my partner. You love me even with how crazy I get. I want to thank my baby, my son, for just being the joy of my life. I want to thank my unborn son."
Two years after becoming parents for the first time, the couple gave birth to another son, Drake, in January 2018.
Glover and White welcomed their third son in 2020. He broke the news when talking to Michaela Coel for an interview that was published in GQ.
Glover added his third son was named after his father, who had passed away recently.
In the same interview, the singer further revealed he and his partner were considering adopting a daughter. Glover said it would be cool to have a daughter mixed into their family as he and White only had boys.