Donald Faison and Wife CaCee Cobb's Marriage Still Going Strong — Into Their Wedding Details
Donald Faison and CaCee Cobb got married seven years after they first met.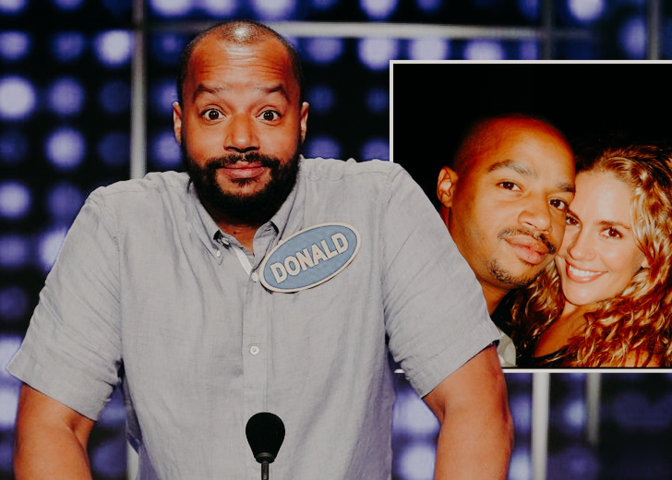 47-year-old actor, comedian, and voice artist, Donald Faison, has had a long history of relationships with different partners before finally settling with his longtime wife, CaCee Cobb.
As a result, the Scrubs actor is a father to six children from as many as his three partners. With his wife of eight years, Faison raises a son Rocco, born in 2013, and a daughter Wilder, born in 2015.
Faison and Cobb Have Been Together for 14 Years
On December 15, 2020, Faison and Cobb, a brand marketing manager, celebrated their eighth wedding anniversary. On that occasion, the actor dedicated an Instagram post to his wife where he shared one of their first pictures together with a touching caption.
In the picture, a selfie taken by Faison, Cobb flaunted her big smile and her shiny golden curly hair. He donned an anchor beard style as they both posed for the camera.
One of our first pictures together... 2006...in a club at 1:53am. Who would have guessed 14 years later we'd be married, have kids, passed out by 10pm and locked down in a pandemic.
The New York City native also stated that he wanted no one else but her to be in a club or the trenches while wishing her a happy anniversary. "I love you always," he added with a heart emoji.
Faison and Cobb first met at their friend Zach Braff's 30th birthday party. They initially developed a wonderful friendship and later started dating.
They Had a Formal Rustic Wedding
Seven years after their first meet, the two tied the knot in a formal rustic wedding on December 15, 2012, at their home in Los Angeles, California.
The wedding was cherished with blue-grass music, comfort food galore, and some wedding crashers.
"I saw an older couple watching from a distance, and they said, 'we hope you don't mind—this brought back so many memories,'" Cobb, who carried a cloud of white peonies and wore a gown by Kenneth Pool.
Faison, on the other hand, donned a Giorgio Armani tuxedo with matching formal black shoes.
"CaCee looked so beautiful coming down the aisle with her dad," he said. "I hadn't seen her dress yet, so I had no idea what to expect."
The next day after the wedding, Jessica Simpson, for whom Cobb formerly worked as an assistant, took to Twitter to reveal that she was the maid of honor at the wedding. She described Cobb as "the most beautiful bride" she had ever seen in her life.
His Ex-wife Lisa Askey Passed Away
Faison was married to Lisa Askey between 2001 and 2005. They started dating in 1997 when Askey was still a nursing student.
Two years into their relationship they welcomed fraternal boy-girl twins Dade and Kaya - before they wed. In 2001, they married and subsequently gave birth to their third child, son Kobe, that same year.
Four years into their union, Faison and Askey got divorced but remained co-parents to their kids. Unfortunately, on March 2, 2017, Askey passed away, leaving her three children in shock.
Later, Faison took to Instagram to announce the death of his ex-wife. In the post, the actor said that he and Askey shared a good relationship as co-parents, although they "never really saw eye to eye."
The Clueless star also praised her for raising their children into fine adults and prayed for her soul to be in light and love.