Don Rickles' Daughter Mindy Is Following His Comedic Legacy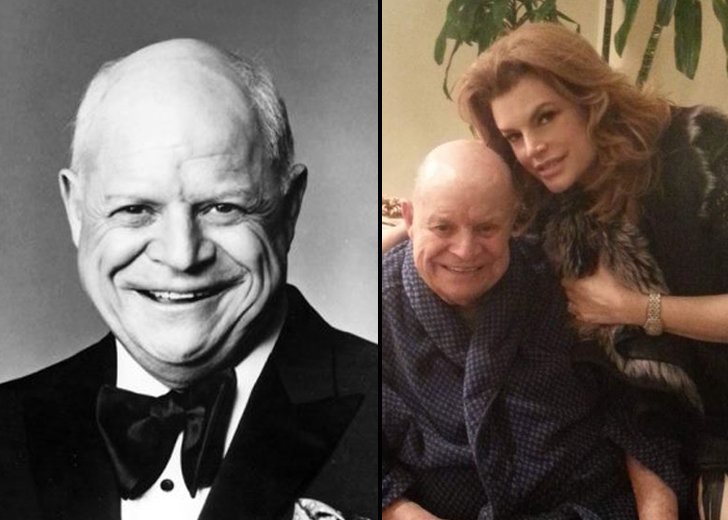 Donald Jay Rickles, famously known as Don Rickles, was a stand-up comedian and actor known primarily for his insult comedy.
He sadly passed away from kidney failure at his home in Los Angeles, California, at the age of 90, on April 6, 2017. He was one month away from celebrating his 91st birthday.
The comedian's comedic legacy is being followed by his daughter, Mindy Rickles, whom he welcomed with his longtime wife, Barbara Sklar.
In case you didn't know, Don had two children with his wife, one of whom is his daughter Mindy and the other is his son Larry Rickles.
Larry — a screenwriter and television producer — died of pneumonia in Los Angeles on December 3, 2011, at the age of 41.
Don Rickles' Daughter Mindy Rickles Is into Comedy
Following in her father's footsteps, Mindy has earned recognition as a comedian in the industry. She reportedly began her comic journey around 2013.
Speaking with LA Weekly in August 2015, she revealed Curb Your Enthusiasm star Jeff Garlin first recommended her comedy.
She added Garlin didn't know she was Don's daughter at the time.
"It's [choosing comedy] definitely a later-in-life kind of thing for me," she explained.
She recalled, "I was always kind of funny and always joking around, and my father was always like, 'What, do you think you're funnier than me?' But it was Jeff who gave me the idea to actually do it."
Mindy Rickles Talks about Her Comedy Journey
During the same conversation, Mindy, whose married name is Mindy Mann, talked about her experiences after choosing to do comedy.
She particularly shared the story of her Malibu neighbor, who helped her do comedy shows one night a week at the Laugh Factory, but did not know he was dealing with comedy royalty.

An old picture of Don Rickles, his daughter Mindy Rickles and his wife, Barbara Sklar. (Photo: Instagram)
"I was going by my married name, Mann, so he didn't know we [she and her father] were related," she added.
"I said to myself, if I could just work as a comic and say funny things for, like, $3, that would be great. If I didn't do it now, I figured I'd never do it."
Mindy's jokes reportedly tend toward adult life and mainstream pop-culture detritus, and she rarely includes material about her childhood or her parents.
Explaining why she did that, she said, "It's more about my daily life. I don't really talk about my parents as much, unless it's people [in the audience] who really know them."
Mindy Rickles Is Married to a Jazz Musician
Mindy is presently married to radio executive and jazz musician Ed Mann.
As per his Twitter, Ed describes himself as a "Happy radio person for 36 years, doing syndication and loving it! Jazz is my thing, and I play trumpet wherever I can. Married with two amazing boys."
On March 9, 2017, he even dedicated a tweet to his wife, thanking her for 20 years of marriage. The couple is the parents of two children.