Inside Don Cornelius' Brutal Divorce with Wife before His Death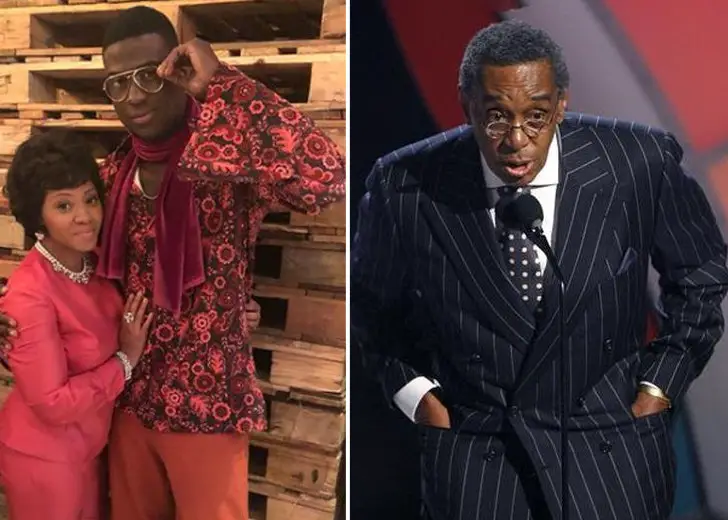 Don Cornelius, the creator of the hit dance and music show Soul Train, died by apparent suicide on February 1, 2012.
The self-inflicted gunshot wound to his head had caused his death at the age of 75.
He was found lifeless at his mansion in Sherman Oaks, California, and pronounced dead at the Cedars-Sinai Medical Center about an hour later. 
In the last years of his life, Cornelius suffered from various health complications and divorced his second wife, Viktoria Chapman Cornelius. 
Don Cornelius' Second Wife Accused Him of Abuse
Cornelius married Viktoria in 2001 when he was in his mid-60s. The pair stayed in wedlock for six years, but their relationship was a far cry from a healthy marriage.
In 2007, the Russian model filed for divorce from him, and multiple allegations surfaced from both parties. 
Initially, the model filed two restraining orders against Cornelius, and the television personality defended the suit, claiming she pepper-sprayed him multiple times. 
Then in 2008, police arrested Cornelius at his Mulholland Drive home on suspicion of domestic violence. At first, he denied the allegations of spousal abuse and pleaded not guilty.
However, he changed his statement a year later and entered a no-contest plea. In the light of his admittance, he was placed on 36 months of probation. 
Amid the brutal divorce battle, Cornelius requested the LA court to settle their separation as soon as possible.
"I am 72 years old. I have significant health issues. I want to finalize this divorce before I die," he had stated on his legal document obtained by TMZ. 
He reportedly had a stroke and also brain surgery in his last years.  
As requested, the divorce was completed within 2009. And the settlement argument ensured Viktoria to be the beneficiary of both of his life insurance policies worth $300,000. 
Under California law, she would not have gotten the money if Cornelius had committed suicide within two years of issuing the policy. But when he died, it had been over two years. 
So his second wife got the right to two lucrative life insurance policies three years after their divorce. 
He Had Two Sons with His First Wife
Cornelius was first married to Delores Harrison, his high-school sweetheart.
The pair tied the knot long before Cornelius had dabbled into television journalism. He was working as a salesman and a police officer. 
The duo welcomed two children into their family — sons Anthony and Raymond. But their relationship ran its course, and the pair divorced. 
Following the separation, Cornelius quit his job and entered the broadcasting industry. In 1966, he landed a job as a news reporter and disc jockey at a local Chicago radio show. 
Though he parted with his first wife, Cornelius maintained a healthy rapport with his kids. One of his sons had first found him dead in his home and reported to the police. 
In an interview with The Hollywood Reporter in 2012, the eldest son Anthony talked about Cornelius' sudden demise and stated he had seen no signs his father was suicidal. 
He mentioned his dad's deteriorating health, quipping, "He was not feeling well, so it's really hard to say why my dad decided he had had enough."
He then opined that health complications, recent divorce, and relationships may have triggered the fatal reaction.