Does Reba McEntire Have a Sister? A Look into the Legendary Singer's Family
Reba McEntire has two sisters and one brother.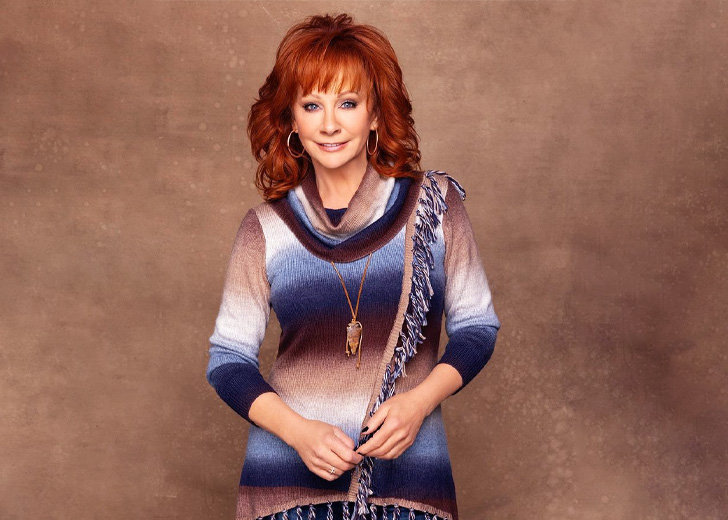 Reba McEntire — a renowned country singer, songwriter, and actress — started her musical journey early in her life.
After being born as one of the four children to Jackie McEntire, a schoolteacher, and Clark Vincent McEntire, a World Champion steer roper, on March 28, 1955, Reba found out that music was a big part of her family.
Her mother, Jackie, had aspirations of becoming a country singer, which inspired her to encourage her children to learn music.
Does Reba McEntire have a sister? Yes, she has two sisters, Susie McEntire-Eaton and Alice Foran, and a brother Pake McEntire. And together with Susie and brother Pake, Reba formed a musical group, the Singing McEntires, while they were still kids.
In the group, the legendary singer was the ringleader, where she played guitar and wrote songs. One of the songs, entitled 'The Ballad of John McEntire,' was dedicated to their grandfather, John McEntire, commemorating his achievements.
But what are her siblings up to at present? Here's all you need to know!
Reba McEntire's Sister Susie McEntire-Eaton Is Also a Singer
As stated earlier, Reba's sister Susie, born Martha Susan, also grew up learning and practicing music alongside her siblings.
In the early part of her life, she worked behind her successful sister Reba, touring in various shows and concerts. She also lent her voice for Reba's 1981 album Heart to Heart and its 1982 follow-up Unlimited.
But after she got married to her ex-husband Paul Luchsinger circa the early '90s, she launched her solo career with 1993's 'Real Love,' which notched no less than four chart-topping hits on the Positive Country charts. Her subsequent songs include 'Come as You Are' in 1995 and 'Raised on Faith' in 1999.
Sometime later, she separated from Paul; and again got tied the knot with another man, but her second marriage also ended very soon. From her previous relationships, she had three children. 
Fortunately for her, she found love in Mark Eaton, a native of Washington State, whom she has been married to since December 2009. With him, she is now actively involved in social welfare works and non-profit organizations.
Another Sister Alice Foran Is a Social Worker
Unlike Reba and Susie, the singer's older sister Alice is not very popular and prefers to stay low-key. Most importantly, she is not involved with any sort of musical works. 
According to Reba — written in her book entitled Reba — Alice is the county director of the Atoka, Oklahoma, Department of Human Services. "Alice is the rock, the one you can call at three in the morning, and she'll always be ready to help in any way," she added.
The oldest McEntire sister is married to Robert, and together, they have four kids: Vince, Garett, Trevor, and Haley.
Brother Pake McEntire Had a Stroke in 2015
Pake, born Dale Stanley McEntire, also started his career as a musician. But when his group with his sisters disbanded, she formed his own band, Limestone Gap, which played weekly at the famous Corral Club in Sulphur, Texas.
In addition to music, the only son of the family reportedly had an interest in ranching and even sold insurance for some time.
In 2015, however, Pake suffered a stroke when he was having a routine back surgery. Because of an untimely stroke, it caused blood on the brain and swelling. But later, Reba informed her fans through her Instagram post on May 18, 2015, that her brother was resting and recovering.
Pake also has a family consisting of three daughters: Autumn, Calamity, and Chism.