Does Disguised Toast Have a Girlfriend? Inside His Personal Life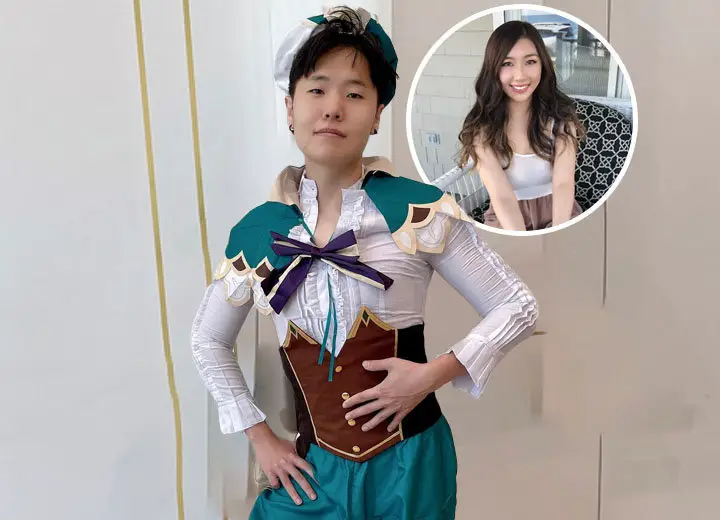 Disguised Toast, whose real name is Jeremy Wang, is a popular Taiwanese-Canadian streamer and YouTuber. He started the gig as a Hearthstone streamer but rose to fame playing 'Among Us' and became one of the top content creators in 2020. 
Toast has since stopped playing 'Among Us' and moved on to playing other games and Just Chatting streams. 
In November 2019, he signed a 3-year exclusive contract with Facebook Gaming with an opt-out clause after two years.
After two years, he opted out and officially returned to Twitch. However, he was initially criticized for moving to Facebook just because they offered him more money. 
With his iconic brooding, ironic, dry humor, he grew over 2.5 million followers despite having to rebuild his fanbase. 
During his streaming career, he also fell in love with fellow streamer Janet "xChocoBars" Rose. 
Disguised Toast and His Former Girlfriend xChocoBars
Toast and his former girlfriend first started dating in 2018. They were a popular Twitch couple and shipped together as "Joast" among the streaming community. 
However, the duo announced the end of their relationship on January 12, 2020. 
They released a joint statement on Twitter and explained that they wanted to let their fans know about their split, given that their relationship had been public from the start.

Disguised Toast's former girlfriend Janet 'xChocoBars' Rose. (Source: Instagram)
"No one did anything wrong, sometimes relationships just don't work out—so please refrain from the need to speculate or hate on either of us," tweeted Toast and his former girlfriend. 
A year later, in 2021, Toast opened up about the breakup in one of his streams. 
Toast noted things were "chill" between him and his former girlfriend, and they even played together on 'Among Us' lobbies occasionally, 
But he wished his fans would stop posting awkward comments about them in the chat whenever they played together. 
He also believed it was better for him to stay single for the time being and did not consider himself a great boyfriend.
Toast explained that he was a logical person who was "right 90% of the time" but admitted it was infuriating to date someone like him. 
But he assured his fans that he was working on improving himself and hoped he could make his future partner comfortable.
Is Disguised Toast Dating Miyoung?
It is not sure if the streamer has already found the "future partner," but the internet seems to think he has.
His fans often ship him with Miyoung Kim, better known by her online alias kkatamina or Mina.
Kkatamina is one of the most popular female content creators on Twitch. The duo often streams together, and fans have noticed that they share great chemistry. 
In one particular stream where they were playing a new horror game called 'The Closing Shift,' Miyoung took off her headphones, but Toast put them back on, saying they had to go through it together. 
The wholesome moment had fans wondering if Kkatamina was the streamer's new girlfriend. However, the duo has clarified many times that they are just friends.