Is 'Diesel Brothers' Canceled? Here's What We Know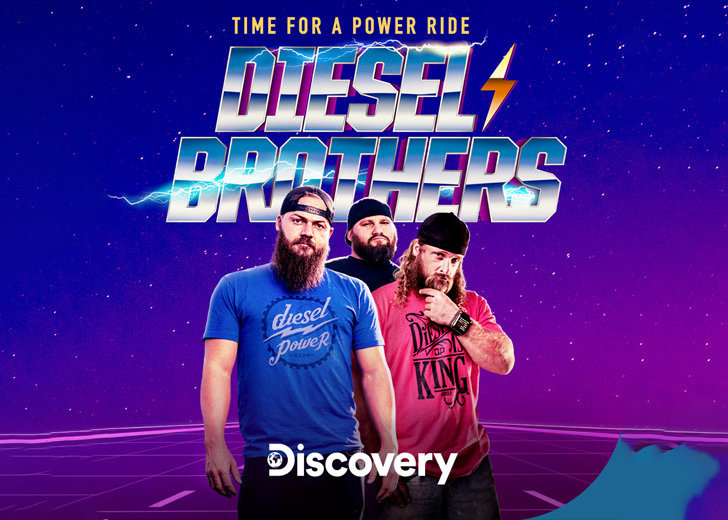 In the seven seasons of building all things diesel, the group of friends from Utah kept fans entertained with their crazy projects — monster trucks and crazy stunts all the way!
Since the show aired for the last time in 2020, the fans of the longtime show had been patiently waiting for another installment.
The last episode of Diesel Brothers aired on August 8, 2020, and was titled 'Monster Jam: Breaking World Records.'
When the Discovery Network failed to treat their fans with season eight even after a whole year, fans naturally began to wonder, "Is Diesel Brothers Canceled?" 
Is 'Diesel Brothers' Canceled?
If Heavy D, one of the show's lead cast members, is to be believed, the show might not be canceled. 
On January 5, 2021, Heavy D put up a Facebook post featuring a custom-built monster truck with the whole crew jumping beside it in celebration — a throwback to when they took the Polaris UTV fitted with military-grade axles through Hell's Revenge in Moab, Utah.
However, it was the caption that caught our attention. 
Heavy D explicitly announced that they were working on a new season of Diesel Brothers, suggesting that it was not canceled.
"Guess what.... we're working on a new season of Diesel Brothers to air later this year!" he added. 
Following that announcement, he took the time to promote Discovery Network's new streaming platform and urged fans to sign up to the streaming platform to binging through the last seven seasons to prepare for the upcoming season. 
Of course, the fans were stoked to hear the announcement.

Heavy D's announcement about 'Diesel Brothers' season 8 (Source: Facebook)
What Heavy D left out in the statement was the list of cast members and possible release dates. 
That being said, the show failed to deliver on Heavy D's promise. 2021 came and went, and fans got no official word from the network hinting at the show's return, thus further cementing fears of the show being canceled.
There is still the possibility that the team experienced a delay in production because of the global pandemic and would come back with the promised season over 2022. 
Fingers crossed!
Getting the 'Diesel Brothers' Fix
In the meantime, longtime fans of the show can still get their diesel fix on YouTube as Heavy D has been keeping himself busy making regular content for his channel. 
The YouTube channel features everything from staging an epic helicopter race against Stradman's GT-R in the desert to taking his tracked 6x6 Ford Lariat snow driving.
The channel by the name of HeavyDSparks boasts a massive 1.8 million subscribers.
The Diesel Brothers are also keeping the cash flowing over an online classifieds business, where the crew puts up diesel trucks.
The platform is called DieselSellerz. Interested parties can find plenty of iconic builds over on their website.