Diane Kruger Was Overjoyed to Welcome Daughter in Her 40s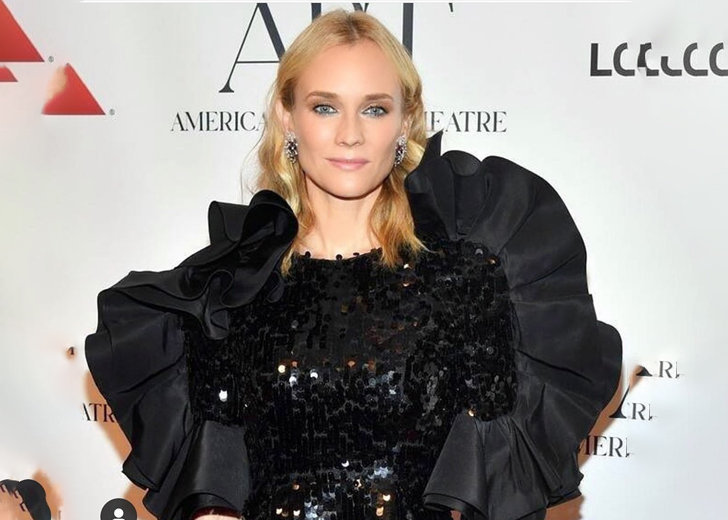 Diane Kruger has experienced life from all sorts of angles. As an actress, she has tasted success throughout her career.
But it was also her time in the limelight that kept her from becoming a mother earlier in her life.
The actress first became a mother in her 40s, and that, she felt, was a perfect coincidence.
Diane Kruger's Daughter Was a Surprise to Her
Kruger was one of the most sought-after actors in Hollywood at her peak. Having started her journey in Hollywood alongside Brad Pitt and Orlando Bloom in Troy in 2004, she worked on many other fantastic projects.
This fame and connection in the industry also took her places. She enjoyed her life to the fullest she could even before turning 40.
"I have been to every party, I have been to every country that I wanted to visit," Kruger told The Telegraph in January 2022.
And it was exactly this experience and having had the fill for it that made her realize she was ready for motherhood.
She had, in a way, given up on becoming a mother. But when she first realized she was about to have a baby, she was happily taken aback.
"She was definitely a surprise. I sort of had given up on the idea of that happening," she admitted while talking about her daughter.
Kruger and her fiance, Norman Reedus, had their daughter in November 2018. Kruger was 42 when she had her.
Even though it was a case of luck striking late, she does not wish for things to have happened differently.
Diane Kruger Glad to Have Had Her Daughter after 40
When asked if she wished she started a family a decade earlier, Kruger did not want that.
"I'm so glad I did not have a kid at 30," the actress told the publication. "I think I would have absolutely resented it."
The reason?

Diane Kruger with her daughter, whose face she is yet to reveal. (Photo: Diane Kruger/Instagram)
She did not want to give up all the things mentioned above at that age. At the time of the interview, however, Kruger was ready to make those sacrifices for her daughter.
"I'm 100 per cent ready and willing to give my kid that attention. But at 30, I know I would not have been ready to do this properly," she confessed.
Between her and Reedus, he is the one with more experience with children. The Walking Dead actor has a son, Mingus, from his previous relationship with Danish supermodel Helena Christensen.
Mingus was already 16 when Kruger entered Reedus' life. So, she never developed a step-mother-step-son relationship with Mingus.
"I'm not his stepmom… we're friends," said the actress of her relationship with Mingus. And having known Christensen for longer than Reedus, she has a good relationship with her, too.
The three are now a part of a joint family. She even talked about how they were going to spend the 2022 Christmas together.
Her daughter is now three, and the actress is already teaching her the ways of life in Hollywood.
Kruger said she was "trying to take the idea of a home base out of her head." The little one has also started with Montessori and is helping Kruger bond with her mother.