Is Diane Keaton Related to Michael Keaton? Know the Truth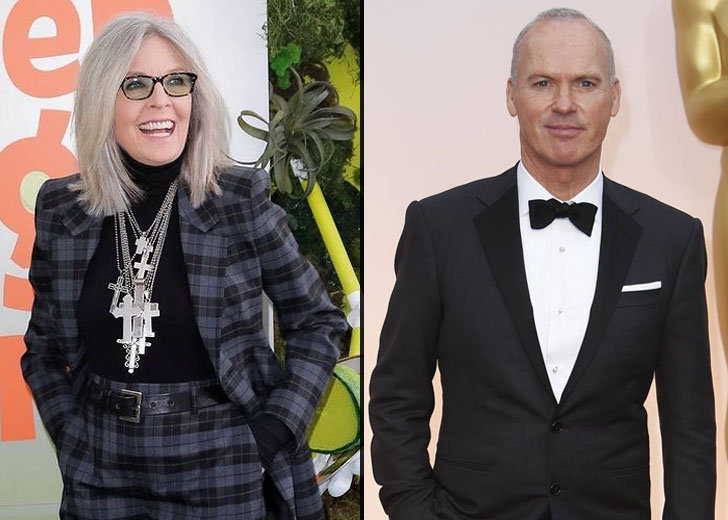 Veteran actors Diane Keaton, 75, and Michael Keaton, 70, are often believed to be related to each other, as they share the same last name.
Brief surfing on the internet also shows that some fans think they are siblings, while a few seem to be inquiring if Diane was Michael's mother.
"Diane Keaton and Michael Keaton are........married .? Right??" someone even tweeted.
Another chimed, "Are Diane Keaton and Michael Keaton related in any way?"
But What's the Truth? Is Diane Keaton Related to Michael Keaton?
It turns out Diane and Michael are not related to each other.
The only linking point between them is their similar last name — and it has been creating confusion amongst the fans.
Besides, while many are confused about this fact, some seem to have known it already.
For instance, a November 2017 tweet read, "Just here to say that I'm kinda disappointed that Diane Keaton and Michael Keaton are not related."
I thought Diane Keaton and Michael Keaton were related. It turns out, Keaton isn't even her last name. — alvin.mp4 (@chipmnk) October 21, 2011
Going further back, someone tweeted in December 2011, clarifying, "fact check: Diane Keaton and Michael Keaton are not related. Her real name is Diane Hall and his is Michael Douglas!!! for rel no joke."
Michael Keaton's Name Is Reportedly Inspired by Diane Keaton
Michael's real name is not Michael Keaton but Michael John Douglas.
Speaking on The Late Show with Stephen Colbert in June 2017, the Batman star revealed that he had to choose a stage name for himself at the beginning of his career.
He explained that there was already an established celebrity with the last name Douglas [Pike Douglas].
Because of that, the industry people asked him to change his name, even though he said he was very proud of his actual name.
As per him, some people also argued that his real name would not make a good impression on the audience.
"I got a gig, I was just starting out and I got this job, and because of the union, there was Pike Douglas who used to have a talk show. And somebody said well, you know, you have to change your name," he stated.
But why did he choose Keaton for his last name?
According to some Reddit users and Twitterati, when Michael had to pick a new name for himself, he chose Keaton because he was fascinated by Diane.

Fans' theories related to Michael Keaton's stage name. (Photo: Reddit)
Meanwhile, some also claim that the rumor of Keaton changing his surname because of an attraction to Diane was incorrect.
Instead, he chose Keaton because of an affinity for the physical comedy of Buster Keaton.
However, the specific reason behind why he chose Keaton is still unclear.
Diane Keaton Also Has a Real Name
Not only Michael but Diane also has a real name. While Diane Keaton is her stage name, her birth name is Diane Hall.
The reason she changed her last name is also similar to Michael.
When she started her career, there was already another Diane Hall who belonged to the Actor's Equity Association.
Hence, she replaced her last name with her mother's last name. Her mother's name is Dorothy Deane Keaton.