Diahnne Abbott Met Her Ex Husband Robert De Niro on the Set of 'Taxi Driver'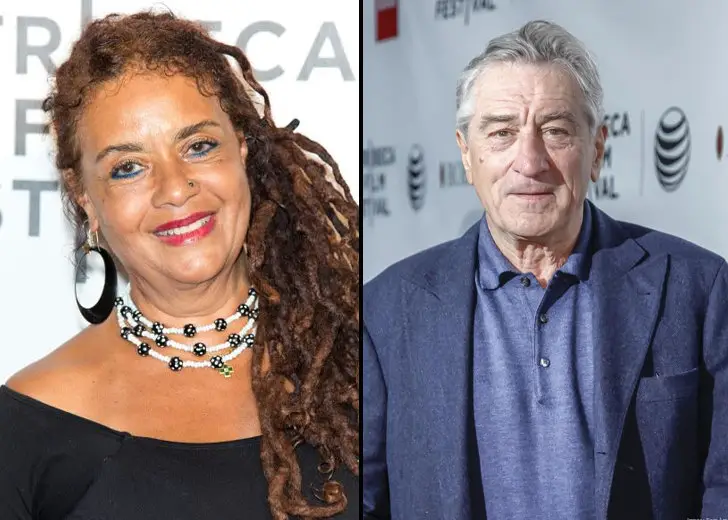 Diahnne Abbott was once one of the sought-after actresses in the Hollywood industry.
She starred in many acclaimed movies and series like Welcome to L.A., Taxi Driver, The King of Comedy, and Crime Story in the 70s and 80s. During this time, she also met her husband, Robert De Niro. 
Here is everything we know about Abbott, her husband, De Niro, and their children. 
Diahnne Abbott and Her Husband 
It is reported that Abbott was married before she was together with De Niro. However, there is no information about it. 
The only known husband of Abbott is De Niro. The pair met on the set of Martin Scorsese's Taxi Driver, where De Niro played the role of Travis Bickle and Abbott portrayed a concession girl.
The two got married after a couple of months of meeting each other. They tied the knot at the beginning of 1976. 

Diahnne Abbott posing with her husband, Robert De Niro. (Source: Instagram)
Their relationship was pretty low-key, but the couple often attended events together. For example, Abbott went as her husband's date to red carpet events, where they were photographed together. 
The pair's marriage lasted for only 12 years. Then, the two parted ways and got a divorce in 1988. 
After her split with her husband, Abbott has remained out of the spotlight. She worked on only three movies after the divorce, Jo Jo Dancer, Your Life Is Calling (1986), Before Night Falls (2000), and Soliloquy (2002). 
It has been two decades, but the actress has made no appearance. It is unknown what she is doing now and if she will ever act again. 
The only glimpse people get of her is via her daughter's social media. On the other hand, De Niro has been linked with many women after Abbott. 
Soon after his divorce from Abbott, he started dating Toukie Smith from 1988 to 1996. The couple was blessed with two children, twins Julian and Aaron. 
A year later, De Niro became a husband to Grace Hightower. But once again, their relationship did not last long. 
Their son Elliot was born in 1998, and the pair parted ways in 1999. But the divorce was not finalized, and the two renewed their vows in 2004. 
In 2011, they welcomed their daughter via surrogate, and in 2018, they split for the second time. But this time, divorce was finalized.  
Diahnne Abbott and Robert De Niro's Children 
Abbott and De Niro share two children, a daughter, and a son, together. Before Abbott got married to De Niro, she already had a daughter named Drena.
It is unknown who Drena's biological father is, but she was raised by De Niro. Shortly after their marriage, the Irishman actor adopted Drena and gave her his last name.
Even after the divorce, he maintains a close bond with his children. Drena told Avenue Magazine in 2011 that growing up alongside her father was very influential.  

Drena posing for a picture with her father, Robert De Niro. (Source: Instagram)
She spent her childhood on her father's movie sets in New York. As a result, she became involved with the entertainment industry. 
She started as a DJ and later ventured into the modeling world. She has worked with many designers and brands like Giorgio Armani,  Vivienne Westwood, and Jean Paul Gaultier. 
Soon after, she followed in her parents' footsteps and started acting. Some movies she worked on are Grace of My Heart, Great Expectations, Hands of Stone, and A Star Is Born.
Drena's brother and Abbott's second of two children, Raphael, lives differently from his parents and sister. He was born shortly after his parent's marriage in 1976. 
At first, he started acting and worked in movies like Love Streams, West 4th, James Abbott is Gone and Raging Bull, among others. But he changed his career path and started working as a broker. 
He was ranked no. 1 in The Real Deal's Manhattan top residential agents as of 2017. Like his mother, he also leads a low-key life.