Martin Scorsese Found Enduring Love With 5th Spouse Helen Morris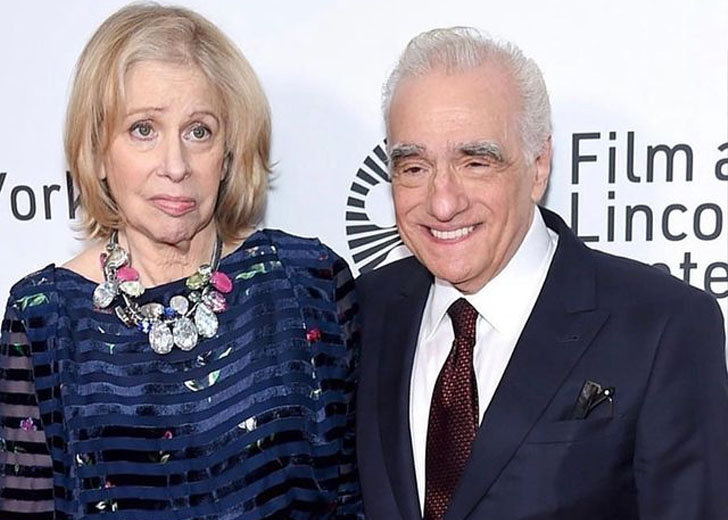 Martin Scorsese had four unsuccessful marriages before meeting his current spouse, Helen Morris. The two tied the knot on July 22, 1999, and have been together ever since.
Morris often accompanies Scorsese to his movie events and the director often expresses his love for her through Instagram posts.
In fact, Scorsese makes a post to show his appreciation for her on occasions such as her birthday and Mother's day every single year.
Scorsese and Morris are parents to daughter Francesca Scorsese, who is also following in her father's footsteps.
Martin Scorsese And Daughter Francesca Scorsese
When Scorsese married Morris, he was 56 years old while she was 52. The pair welcomed their only child together, daughter Francesca, in the same year.
According to the Daily News, she was born on November 16, 1999.
Francesca is Scorsese's youngest daughter but, like her older siblings, she has already started acting in movies and TV series.
She made her acting debut in the 2004 movie The Aviator and has since worked in productions such as Broadwalk Empire (2010) and We Are Who We Are (2020).
On top of acting, Francesca has also shown interest in directing. Back in 2018, she shared a short film, which she directed with the help of her best friend, Ines Barquet.
Scorsese and his youngest daughter also share a very close bond.
His comments about the Marvel film franchise saying, "I don't think they're cinema," grabbed a lot of attention. And Francesca messed with her father about it back in 2019.
Francesca wrote, "LOOK WHAT IM WRAPPING MY DAD'S XMAS GIFTS IN" while posting a picture of Christmas gifts wrapped in wrapping paper of Marvel superheroes.
Martin Scorsese's Previous Spouses
Before getting together with Morris, Scorsese was married four times.
His first marriage was with his college sweetheart Laraine Marie Brennan, whom he married in 1975. They welcomed their only daughter Catherine the same year on December 7, 1965.
Unfortunately, The Wolf Of Wall Street director and his first spouse decided to end their marriage after six years.
They went their separate ways in 1971 and he moved on with journalist Julia Cameron.
Scorsese and Cameron married in 1976, but his second marriage lasted even shorter than his first.
They were together for only a year but welcomed daughter Domenica Cameron-Scorsese together.
Domenica is an actress and director.
She made her acting debut in the 1988 movie Open Admissions and has since worked in other movies such as The Age Of Innocence (1993) and Cape Fear (1991).
She has also directed several shorts and the 2016 movie Almost Paris.
Following his split from Cameron, Scorsese tied the knot with Isabella Rossellini in 1979.
Their marriage lasted for three years, and the two divorced on November 1, 1982.
Scorsese got married for the fourth time on February 8, 1985, to Hollywood producer Barbara De Fina.
The two worked together on some of his films, like Goodfellas and Casino.
They separated after six years on October 5, 1991. Scorsese's third and fourth marriage did not result in any kids.