5 Times Derrick Henry's Girlfriend Adrianna Rivas Brightened Our Instagram Feed
Derrick Henry and Adrianna Rivas have been together since 2016.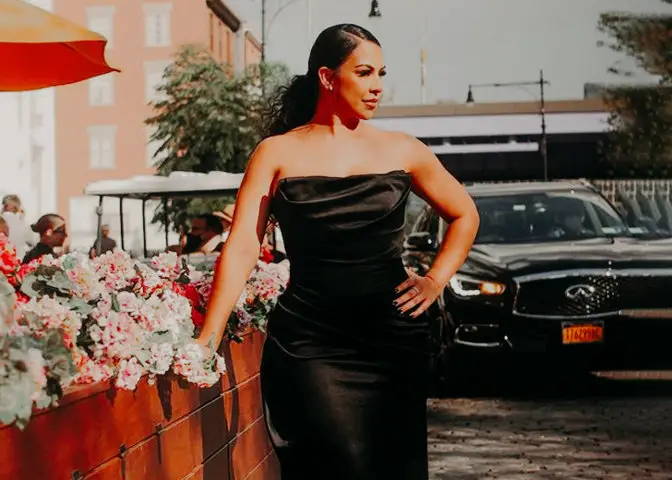 Derrick Henry, who plays for the Tennessee Titans of the National Football League (NFL), has been relishing his love life with his longtime girlfriend, Adrianna Rivas, since 2016.
Through the years, the two saw many ups and downs in their lives, but they stayed by each other's side, being each other's support system.
And whenever there was a celebratory moment, Henry's girlfriend Rivas is usually the first person to share it with the couple's fans through Instagram.
So, here we have compiled five times the American running back's partner brightened our Instagram feed with feelings and good news.
1. Henry's Graduation
Rivas' post congratulating the NFL player makes its cut to this list. On May 4, 2018, she uploaded a snap of herself alongside her boyfriend Henry as she congratulated him on his college graduation.
He had completed his studies at the University of Alabama, majoring in communication.
In the snap, she wore a black dress and carried a Louis Vuitton bag while her lover rocked matching academic regalia, keeping his hands around her shoulders.
"You look stunning!! Hope you're doing well! And Congrats [Derrick Henry]," one of her followers noted in the comments.
2. Baby Announcement
One of the highlights of Henry and Rivas' relationship was the birth of their first kid — a daughter named Valentina Allure Henry — on May 18, 2020.
Rivas, a market partner of Monat, took to her Instagram on May 23 to share the news. She shared a sneak peek of the baby covered with a white blanket that had her name "Valentina" written on it.
The couple's admirers were over the moon after she confirmed the birth of her first kid with Henry.
"Congratulations on your beautiful baby girl! Cherish every moment," one fan wrote while another follower added,
Congratulations to you and Henry. I know his grandmother is smiling as she approves from Heaven. Pray pray then pray again you'll never send up too many.
3. Their Kid Says, 'Go Dada'
Earlier this year, on January 3, Rivas shared an adorable clip of her daughter Valentina cheering for Henry as he rushed past 2,000 with a six-yard run in the fourth quarter of Tennessee's 41-38 win that clinched an AFC South division title.
In the Instagram clip, the little one said, "go dada," while dressed in a blue shirt with a floral headband around her head.
The particular moment was indeed heart-melting.
4. Furry Family Members
If you thought Henry, Rivas, and their daughter are the only members of their family living together, then you are wrong.
The family of three also has two furry members living together with them — a white Terrier and a brown and black Rottweiler.
Rivas usually shares snaps with the dogs, showing off her love and affection towards them. She also celebrated her Rottweiler's second birthday on January 29, 2020, and posted the pictures on Instagram.
5. Watched Henry Play With Her Family
Besides being his partner, Henry's girlfriend Rivas is also an avid supporter of his game.
She regularly travels to NFL games to watch her man compete in the field. On November 10, 2019, she even took her family, including her parents, to cheer for Henry.
And it was again a moment that brightened their fans' Instagram feed.