Where Is Debra Paget Now? Her Career, Retirement from Acting, and More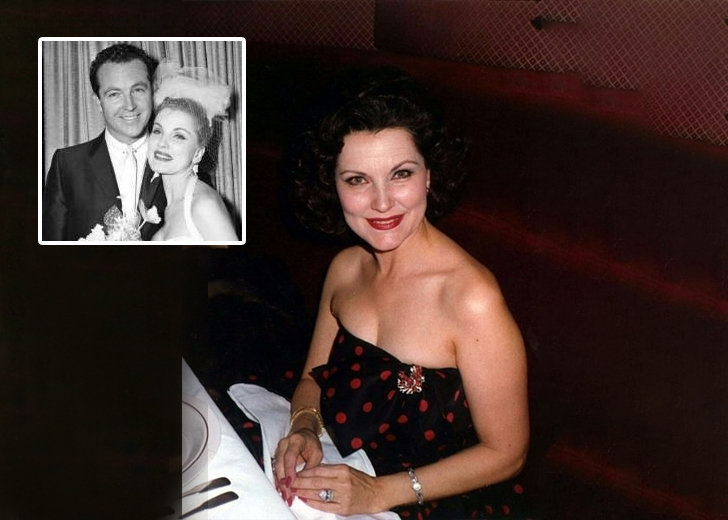 Debra Paget is renowned for acting in movies and TV shows in the 1950s.
Her best-known acting credits include Broken Arrow, Cecil B. DeMille's epic drama The Ten Commandments, and Elvis Presley's film debut Love Me Tender. 
She even made the rounds for her snake dance scene in The Indian Tomb. However, after rising to fame, Paget was brisk to disappear from the Hollywood spotlight.
Is Debra Paget Still Alive?
One of the most asked queries regarding Paget on the internet is "Is Debra Paget still alive?" Fans have been asking that — and inquiring what she is doing now — since the Love Me Tender star is nowhere to be seen in public.
First and foremost, know that she is not dead. She is alive now; however, she prefers to live a private life, due to which not much is known about her.
Debra Paget Quit Acting after Marriage
The former actress' decision to not work in the industry, or quit acting, so to say, came after her marriage.
She first married David Street in the late 1950s, but the marriage ended four months later. She then tied the knot with director Budd Boetticher in 1960.
Her second marriage also didn't last long. Paget and her second husband separated after 22 days and divorced a year later.
While she struggled with her relationships, Paget also experienced a similar pattern in her career. Her movie career had stalled by the time she had her second divorce.

Debra Paget with Elvis Presley in June 1956. (Photo: Twitter)
Paget eventually left the industry after she married for the third time.
She married Ling C. Kung, a Chinese-American oil industry executive, and welcomed a son, Gregory Teh-chi Kung, with him. Their marriage ended with divorce in 1980.
Debra Paget's Life Now
Paget clearly went off the track from her career because she prioritized her personal life. She wanted to establish a good bond with her spouse and raise her kid. But her plan apparently didn't work.
So, after ending her acting career and marriages, she became a bit of a public personality again in the early 1990s.
Her comeback saw her hosting a show on the Trinity Broadcasting Network, An Interlude with Debra Paget. That said, her comeback was not long-lived either. 
In May 2019, she agreed to speak with Mike Connors for a radio interview on Ask the Lawyer.
During the conversation, she shared she lived a private but happy life and didn't have any social media handles or websites.
When asked if she had any regrets about her career, the former actress responded with a big "No!" "I really don't. I mean, I'm so blessed," she added.
She continued to explain that she, along with her sister and brother, had "wonderful careers," adding the industry was a good place to grow up at her time.