Exploring Deborah Joy Winans and Husband Terrence Williams Relationship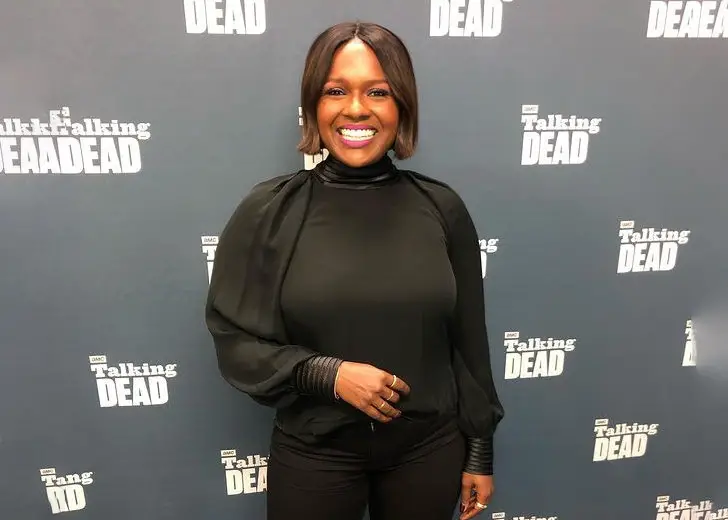 Before Deborah Joy Winans' husband, Terrence Williams was with her, he was in a "situation" with another woman. But as he told Black Love, to him, the possibility of being with Winans was better than the absolute of being with this mystery woman. 
In the same video interview, Williams confessed that being with Winans had always been easy because before they were lovers, they were the best of friends.
Deborah Joy Winans' Secret to a Lasting Relationship
Winans went into detail about what made her relationship with her husband work, even after eight years of marriage, when she appeared on Fox Soul's Out Loud back in April 2021. 
The actress explained that the happiness in her life came from being able to do what she loved, supported by the man that she loved, and being with her family. 
However, when it came to her relationship with her husband, the thing that had kept it strong even after all these years was the foundation of friendship they'd established long before they were even dating. 
On top of that, she suggested that working on one's relationship was also a significant factor in keeping it intact. She explained how, in a relationship, one couldn't always have it their way and that, at times, a compromise had to be made. 
"You can't just give up when you don't get your way," she argued, "You have to learn to compromise."
Deborah Joy Winans' Love for Her Husband Is Evergrowing
Winans was genuinely surprised about how much love she felt for her husband, especially now — eight years into their marriage. 
I did not dream of how in love I could be with my husband the way that I am today. I thought I loved him the most when we got married, and the way I love that man now is...it's indescribable.
Going back to the sitdown with OWN's Black Love, Winans also took the opportunity to describe the kind of husband that she was looking to marry. Not surprisingly, Williams was just her kind of man. 
Winans shared that she was looking to marry the kind of guy she could follow, someone to lead her. She was confident that she could follow her husband with the utmost confidence.
I would follow Terrence...pretty much off a building because I would know something would be there to catch us. Cause he's not going to lead me anywhere wrong. You know?
Deborah Joy Winans & Her Husband Were Expecting
More recently, Winans and her husband have been making headlines for their pregnancy. 
Back in August 2021, she sat down for a chat with Essence. At the time, she was 26 weeks into her pregnancy and expecting a son. However, the pregnancy was far from normal.
When the couple were starting to consider conceiving a baby, she found out that she had eight fibroids growing inside her. But before they could remove them all, she and her husband found out that they were about to become parents. 
At the time of the interview, she was praying to just make it through 28 weeks, as her physician had advised her that the baby would be good and healthy past that point. For those of you unaware, a regular pregnancy can last up to 40 weeks. 
However, no news about the baby's arrival has found its way to the open press.