Seems like actress Deborah Joy Winans had a weight loss: before and after photos say it all
Deborah Joy Winans has always been in the news for the right reasons. We have to admit, the actress looks just as happy after weight loss as she was before it.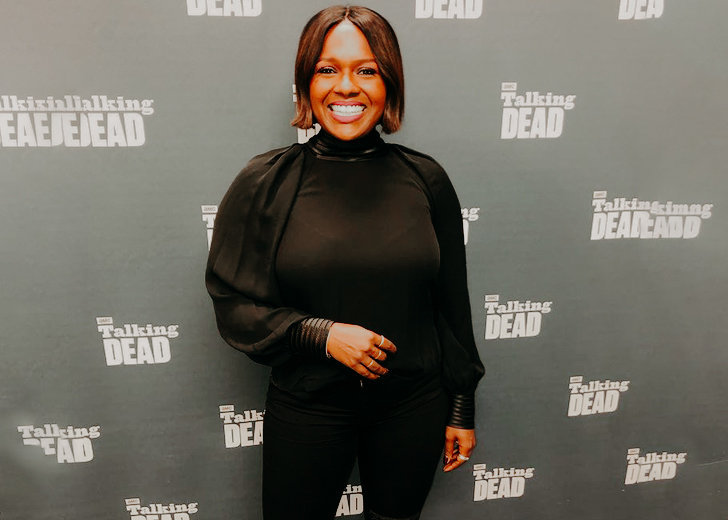 Deborah Joy Winans has always been in the news for the right reasons. Of late, her fans have been appreciating her for yet another positive thing the celebrity has done, i.e., lose weight and become a fitter version of herself. 
We have to admit, the actress looks just as happy after weight loss as she was before it.  
The Before And After Weight Loss Pictures 
The stunning actress has always been in the limelight for empowering women across the globe. She advocates that beauty comes in different shapes and sizes and believes that body positivity is more about health than looks. And while she certainly has the looks, she has lately been in the news for her health and fitness too. 
In 2019, Winans shed the extra weight she had gained over the last few years. Her pictures from before and after losing the extra pounds show a stark difference in her looks.

                      Deborah Winans Before Weight Loss (Source: Getty Images)
The celebrity now looks fitter than before and has flaunted her beauty on the cover of magazines including 'Next Big Thing.'
There's More To It Than Weight Loss
However, weight loss isn't all there is to her beauty. The actress also follows an extensive skincare regimen to make sure that her skin looks as good as her body.
In an interview with Pride Magazine, she revealed some of her skin secrets. She admitted that she prefers fresh skincare lines and loves doing smokey eyes and blushes as a part of her signature look. 
Additionally, she also takes good care of her hair as the daily styling can damage the hair. 
On being asked about the biggest beauty tip for her fans, she stated that cleansing the skin properly is extremely important. Ensuring that all the makeup of the day has been removed before going to bed is an absolute must for good skin.  
Also, even though she is a busy-bee most of the time, she likes to pamper herself if and when she gets an opportunity. Her pampering sessions include indulging in facials, manicures, pedicures, and shopping throughout the day. 
Her Aim In Life Is To Empower Women
Winans is a member of the famous gospel music family, Winans, from Detroit, Michigan. She knew from a young age that belonging to an influential family, she could use her standing to help other people. Hence, she made sure to do that throughout her career. 
The 38-year-old actress made her stage debut with the musical Born for This: The BeBe Winans Story. However, she rose to fame with the OWN series Greenleaf, where she brought Charity Greenleaf-Satterlee to life.
Over the course of her career, she has worked as a voice-over artist for several projects, including the music album The Sound and in audiobooks by Kelly Price. She has also been a part of 'Women of Faith' conferences where she empowers women.
The star is married to Terrence Williams, an attorney, community activist, and the owner of the football team 'The West Michigan Ironmen.' The couple does not have any children yet. 
Winans is also an active supporter of 'WV Foundation,' of which her husband is the co-founder. The foundation aims to provide assistance to underprivileged youth in West Michigan. 
Not only that, she uses her stardom to inspire her fans to take better care of themselves. In a recent video that she posted on YouTube, she encouraged people to live healthily and not gain weight during the quarantine.