Meet Deborah Joy Winans' Grammy Award Winning Father Carvin Winans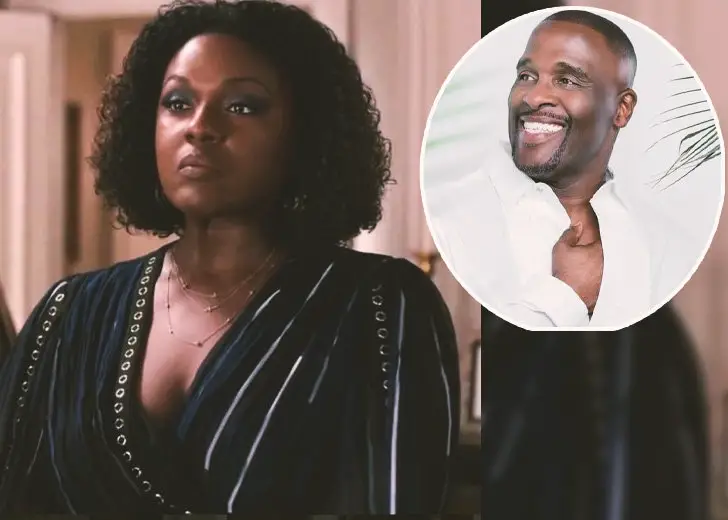 Deborah Joy Winans comes from a family of talented musicians. She is a member of the legendary Winans family, a famous family of gospel music artists from Detroit, Michigan.
One of her parents is Carvin Winans, her father and a Grammy-winning gospel artist. But, who is her mother, and are they still together?
Who Are Deborah Joy Winans' Parents?
Deborah Joy Winans was born on September 6, 1983, to Carvin Winans and Deborah Kerr Winans. Her parents have four children, among whom the Greenleaf actress is the third.
Carvin Winans is most famous for being a part of the Winans, a gospel group consisting of him and his brothers, Marvin and Ron, in the '80s and '90s, and later, 3 Marvin Brothers in the 2010s, which had him, Marvin, and BeBe Winans as members.
As part of these groups, he contributed to many Grammy-winning tracks and albums such as Decisions, and All Out.
But, while there is a lot of information about his professional life, the same cannot be said about his private life.
He was married to Deborah Kerr. And they had four kids — Carvin Jr., Juan, Deborah Joy, and Ian. But they aren't together any longer.
In fact, it appears they went their separate ways a long time ago. He has since remarried and has another family.
Other than this, there is nothing available on Deborah Kerr or the now-former couple. Deborah Joy hasn't posted about her mother on Instagram for a long time, either. However, there are posts from 2012 that give us an idea about how she looked at the time.
Deborah Joy's Step-mother and step-siblings
Going through Carvin's Instagram, we can see that he posts a lot about his second family. His second and current wife's name is Cherie, and she celebrates her birthday on October 14 every year.
An Instagram post from July 7, 2019, reveals that they have been together for over 15 years. Carvin used "best friend" and "love of my life" to describe his relationship with Cherie.
And in his anniversary post on June 29, 2020, he wrote a poem encapsulating his feelings and excitement for her even after almost two decades of marriage.
He even wrote a song when he married her. 'You Blow My Mind (A Song for Cherie)', he said, was a very emotional song for him to write and sing. It is in his album In The Softest Way.
The couple has two daughters. The elder one is Shanniah Winans, (born - July 26) a Michigan State University Graduate with a Bachelor of Science degree in Athletic Training.
Their younger daughter's name is Laylah Winans. She was born on May 2, 2005, and is graduating high school.