Debbie Harry's Bond with Her Ex Partner Chris Stein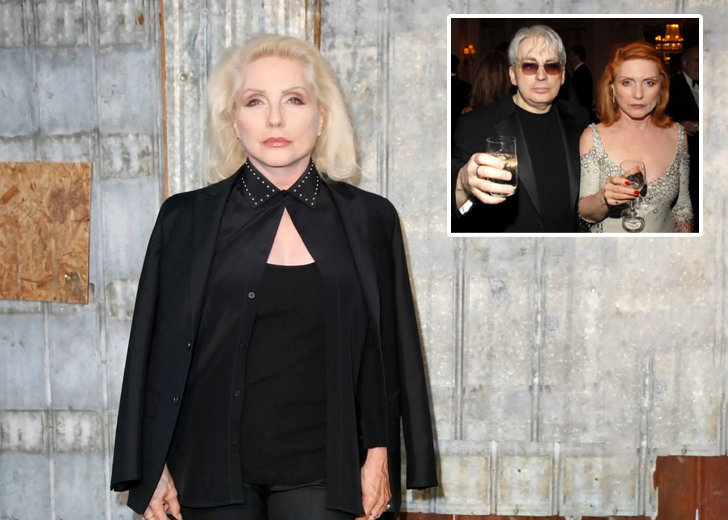 Back in the day, Debbie Harry and Chris Stein, who wrote Blondie's hits' Heart of Glass,' 'Dreaming,' and 'Rapture,' were in a joyous relationship.
The singer-songwriter started dating her former partner when their band Blondie was at its height. The relationship reportedly remained strong for 16 years before they split in 1989.
But the end of their relationship was not the end of their friendship. They remained friends — and the friendship is strong at present, too.
Debbie Harry Loves the Way Her Partner Thinks
Speaking with The Sun in July 2021, Harry opened up about her relationship with her former romantic partner, who also happens to be her longtime work partner.
She admitted they were very close to each other and made music together. Not just that, she has also been serving as the godmother to Stein's two kids.

Debbie Harry with her former partner Chris Stein. (Photo: Twitter)
The lead vocalist of Blondie then revealed that she loved her partner's taste in music and she would always rely on him.
"He is open to all kinds of music. I think it must be down to his punk spirit," she added.
Harry also addressed how Stein was diagnosed with an irregular heartbeat, and the scare of COVID-19 resulted in his absence from the band's recent performances.
She added he would be a continued influence for the band in the wake of the situation.
She went on to share, "His activities will be more on the level of using his great powers of musical persuasion, his ideas. We'll always be together in that way."
In addition, she assured the band's fans that she would have Stein on the next album.
Debbie Harry and Chris Stein Were Addicted Together
During their time as a couple, Harry and Stein were reportedly addicted to drugs together.
In another interview with Irish Times in October 2019, the singer precisely recalled consuming "heroin" when Stein was ill.
"The heroin was a great consolation. Desperate times, desperate measures, as the cliché goes," she said.
But as per the Dailymail report, she told ES Magazine that even at its peak, her drug-taking was intermittent. She also refused to take anything while she was in work mode.
"Drugs are a funny thing. The thing that drove me away from taking them was having to acquire them and what a drag that was," she added while revealing she was no longer addicted.
Why Did Debbie Harry and Chris Stein Split?
In the early 1980s, Stein was diagnosed with pemphigus vulgaris. According to Healthline, it is a rare, life-threatening auto-immune disease that attacks the skin and mucus membranes.

Debbie Harry and Chris Stein were photographed by Martyn Goddard in 1978. (Photo: Twitter)
At the time, Harry stood up and took care of her then-lover every day for four years until he came back to good health.
"People say that I nursed him, but I was his mate, you know, and went to the hospital and stayed with him, but he was very much under professional care," Harry told Saga in 2014.
However, when Stein recovered, the couple decided to end their relationship and started fresh as friends. That said, they provided no particular reason as to why they separated.