Who Is Deandre Ayton's Wife? The NBA Star's Family Life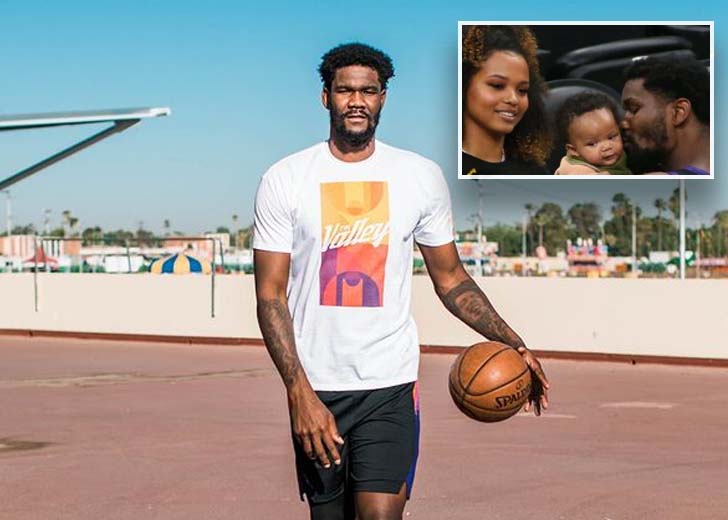 Deandre Ayton's wife and personal life have always been a subject of curiosity for his fans and followers. And it is not a surprise, given that his fame has only increased since he joined the NBA in 2018. 
The more he makes it to the headlines with his stellar gameplay, the greater attention he receives regarding his dating relationship. In consequence, his followers can't help but wonder, 
Does Deandre Ayton Have a Wife?
Since Ayton has been in the spotlight as the player of the NBA, he has never mentioned having a wife. That is to say, the basketball player is probably unmarried as of this time of writing.
But that doesn't mean he has no potential wife in his life. The Phoenix Suns star has been in a long relationship with his girlfriend, Anissa Evans. 
According to Essentially Sports, Evans is a Bahamian model from Nassau, the hometown of Ayton.
She has five members in her family, including her three siblings and her parents — father Andrae and mother Melissa. 
The model graduated from Jupiter High School in 2017 and enrolled at Queen's College. 
Ayton and Evans reportedly started dating since Ayton passed the NBA draft. But in his early career, they took an apparent break.
Ayton was seen going out with another woman named Brooke in 2019. 
However, the short-termed fling didn't last long, for Ayton rekindled his romance with his former partner. 
Since the reconciliation, Ayton and Evans have been going strong in their relationship, taking one step at a time. They have even already created their family by welcoming a baby boy. 
Deandre Ayton Has a Son with Girlfriend
Ayton and Evans might not yet be husband and wife, but they have already given birth to a baby boy. Their son, Deandre Ayton Jr., was born in early 2021. 

Deandre Ayton's baby mama Anissa Evans and his son. (Photo: Anissa Evans' Instagram) 
The 22-year-old announced the birth of his son when he returned to the court after the All-Star break in March 2021. 
"I was busy delivering my firstborn, to be honest," Ayton told The Undefeated (via Phoenix Suns community), implying he had got no break during the gap.
He also noted that his life had become different since having his kid. 
Ayton acknowledged the pressure of fatherhood. He mentioned he had to be a wonderful dad for his son and set an example. 
"And I named him after me, so I got a legacy for him to continue for me. So I got a lot to do," he added. 
Ayton explained he couldn't express his feeling. In his own words, he just knew that he had gotten duties beyond basketball and was ready to face all tribulations. 

Deandre Ayton with his girlfriend Anissa Evans and his son Deandre Ayton Jr. (Photo: Deandre Ayton's Instagram)
Amid the interview, the father-of-one shared he was helping his baby mama as much as possible.
He stated he was waking up at 3 a.m., going back to sleep for another two hours, and getting the hang of that. 
As apparent in his Instagram, Ayton has been enjoying his fatherhood and family time with his baby mama and son. 
The three of them dressed in The Incredibles costume for Halloween 2021. And when Ayton posted a gallery of pictures from the day, he referred to his family as "my superheroes."