David Tennant on 'Jessica Jones' and Why He Sympathizes with His Psychopathic Character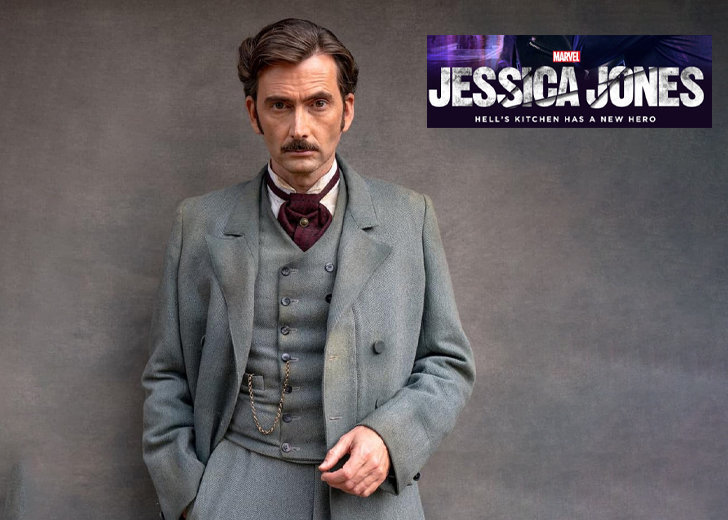 David Tennant has proved that he can mold himself into any character through his role in Marvel's Jessica Jones. 
Tennant's villainous role, Kilgrave, also known as The Purple Man in Jessica Jones, has been appreciated by fans all around the globe.
David Tennant on 'Jessica Jones'
Kilgrave is the antagonist who possesses a superpower that can control anybody's mind by simply talking to them. His role in the show was dangerous and interesting.
It was also challenging because the actor had to switch his character to childlike, scary, and a little pathetic all at the same time.

David Tennant on 'Jessica Jones.' (Photo: Instagram)
Kilgrave's superpower was controlling Jessica Jones, making her do brutal things. He was doing all this to gain Jessica's love and attention.
Tennant's role in the show, as Kilgrave, was ruthless and insensitive. He was this psychotic villain who seemed not to care about human life.
Why Did David Tennant Take the Role?
Tennant was always intrigued by the Marvel stories and how they did justice to all their characters.
He explained to be one of the greatest fans of Marvel movies and comics, which drove his interest in playing Kilgrave's role in the show.
Before he was sent a couple of draft scenes to get a flavor of the character, he thought he had enough knowledge about the story.
Until he realized Kilgrave was a character beyond his imagination.
Tennant fell for the writing and how the story described the character. 
The Hamlet actor said he loved everything about the script, and he realized this role was worth portraying.
David Tennant's Take On the Cancellation
Tennant can be spotted in the first two seasons of the series. But the third season of the series excluded Kilgrave.
It raised questions since the character was brought to life in season two after disappearing at the end of the debut season.
Tennant says, "I don't really regard it as cancellation so much as something having the life that it should have."
In a phone interview with IndieWire, Tennant explained that the association with Marvel was a head start to the show as it came attached to the limelight.
But you never know what suits the tastebuds of the viewers.
There is always a fear of not making it up to the mark. Luckily, people loved Kilgrave. He also said that the part will always be engraved in his and people's minds. 
David Tennant and His Next Project
Tennant has been associated with a series Around the World in 80 Days, which is a pictorial representation of the classic novel written by Jules Verne.
The show is about a character played by Tennant as Phileas Fogg, who accepts a bet to be the first man to travel all around the globe in 80 days.