The Untold Truth About David Spade Not Hosting Bachelor in Paradise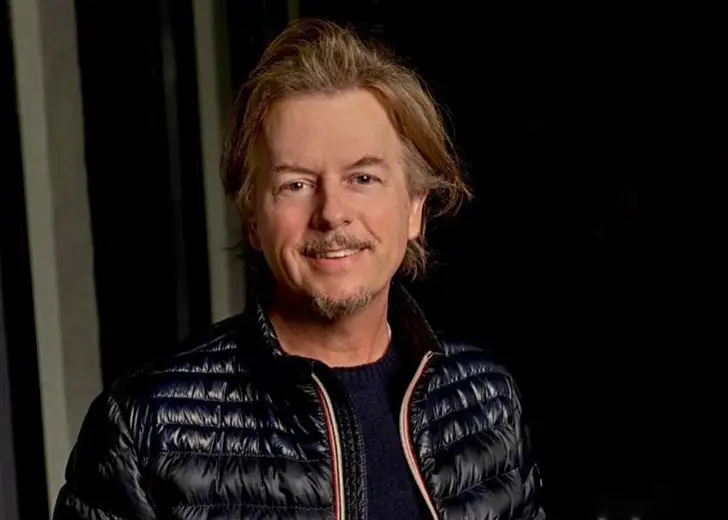 Chris Harrison was a fixture on Bachelor Nation for nearly two decades. 
He hosted The Bachelor — and its limitless spinoffs such as The Bachelorette and Bachelor in Paradise ever since the shows debuted on ABC. 
Unfortunately, his hosting days ended abruptly after making insensitive remarks regarding contestant Rachael Kirkconnell's social media posts. 
Shortly after, he permanently exited his role, leaving someone else to step in for the season 7 premiere of Bachelor in Paradise.
ABC introduced a string of guest hosts, from Lil Jon to Tituss Burgess and Lance Bass. 
Former Saturday Night Live star and comedian David Spade was also one of the guest hosts. 
Spade hosted the premiere and one other episode of the show and left the tropical getaway, leaving fans to wonder about his departure. 
Why Isn't David Spade Hosting Bachelor in Paradise?
While talking to Entertainment Tonight's Rachel Smith, Spade spoke about his future on the show, saying he was unsure if it was something he wanted to do long term. 
He said hosting the show was no walk in the park. 
"Bachelor Nation is so opinionated, so for them to accept that I was there was a big relief because I didn't really think, 'Oh, what if they hate me?' They've had Chris for so long and I'm just going in like, 'Beep bop bop,' just being stupid," the comedian told the outlet.
Despite the difficulty, Spade had a fun time hosting and goofing around. 
He noted that Bachelor in Paradise was his style because people watched it like he was acting, which was how he wanted it. 

David Spade as the host of season 8 of the Bachelor in Paradise. (Source: Bachelor in Paradise/Instagram)
But Bachelor in Paradise was as far as he was willing to go in Bachelor Nation. 
When several people pitched him about being The Bachelor host, he said it was a "risky operation."
He explained that the show was more serious while Paradise was goofier and allowed him to have fun with it. 
How Did David Spade End up as a Host?
In the interview with Entertainment Tonight, Spade recalled how he ended up hosting the show. 
He landed the job after franchise creator Mike Fleiss saw him do a Funny or Die sketch that made fun of The Bachelor.
"He thought it was funny, so he brought me in and we talked. We just stayed friends. I always sort of make fun of it on my Instagram, it's just something to do. Some of my friends watch it, so it's a good talking point," said Spade. 
After the duo hit it off, Fleiss suggested Spade join the franchise to fill up the empty spot, to which the comedian thought "might be kind of fun."
They decided that the show was the best fit for his personality, and that was pretty much it.
During the interview, the comedian also recalled his experience as a host. 
Even though he was looking forward as host, he was nervous once he arrived on the beach. 
The initial conversations were awkward, but the apprehension soon dissipated, and everyone started chilling and making out. 
Spade even got mistaken as Dave Chappelle by contestant Tammy Ly. Nevertheless, the comedian had a lot of fun. 
Season 8 of the Bachelor in Paradise will air on July 11.