Inside David Letterman's Heartwarming Relationship with Son Harry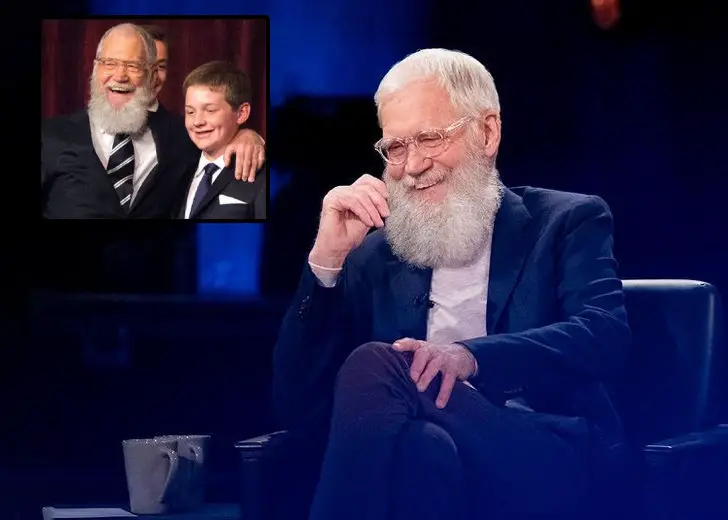 David Letterman hosted Late Night with David Letterman and Late Show with David Letterman for over three decades. He started spending more time with his family after the shows came to an end in 2015.
The former talk show host has been married to his wife Regina Lasko since 2009. Together, the pair has one child, son Harry Joseph Letterman.
Letterman has been together with his wife for over 36 years and he says their relationship got even more special after welcoming their son.
Here's a look at Letterman's relationship with his wife and son.
David Letterman Wants to Be His Son's Best Friend
In an interview with Today in 2019, Letterman shared he sometimes missed his life as a late-night talk show host.
However, he said the benefits of retirement outweighed the nostalgia, and the best part about his new life was being able to spend more time with his son Harry.
Letterman further revealed he didn't agree with people's views about how parents should not be their kids' best friends.
"People always say, 'Well, you're not going to be the kid's best friend. You're going to be his…' And I say, 'Screw that!' he shared. 
He added he wanted to be his kid's best friend, stating, "Look at me. How much longer am I going to be around? I want to be the best friend."
David Letterman Regrets Not Having a Daughter
Letterman has talked about how much he loves Harry frequently. Similarly, he has been very open about expressing his love for his wife.
On that note, he has also talked about his regrets about not having a daughter.
In an interview with Charlie Rose (via Dailymail), Letterman explained he was very busy with his TV career and never thought about expanding his family.
In retrospect, he admitted his past perception was wrong.
"You miss a lot of what's going around you. I just thought, 'I can't do both.' I was wrong about that. I have a little boy now. I wish I had a little girl [too]," he mentioned.
David Letterman's Relationship with Wife Regina Lasko
Letterman started dating his now wife Lasko in February 1986.
At that time, he was still living with Merrill Markoe, the former head writer and producer of Late Night, who had also dated Letterman in 1978.

David Letterman with Robert Downey Jr. (Source: Instagram)
Lasko started working on his show in 1987 and remained a part of the team for two years until 1989.
After almost 20 years together, Letterman and Lasko finally became parents for the first time. Harry was born on November 3, 2003.
However, the pair didn't get married for a long time, even after welcoming their son.
In fact, they only tied the knot on March 19, 2009, in a quiet courthouse civil ceremony in Choteau, Montana.
The same year, later in October, Letterman announced on his show that someone was trying to blackmail him by threatening to reveal his intimate relationships with several female employees.
Letterman admitted to the allegations and later talked with Oprah Winfrey about his infidelity.
He shared Lasko had forgiven him, but he couldn't bring himself to forgive himself for what he had done.