Former Canadian Hockey Player David Lemanowicz's First Marriage With Ex-Wife Sped Up His Permanent Residency
David Lemanowicz was with his first wife when he reunited with Jill Wagner in Afghanistan.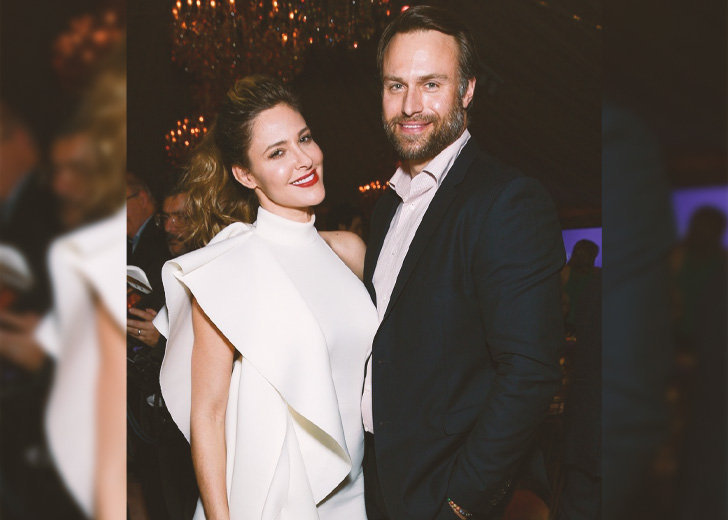 David Lemanowicz made it into the mainstream spotlight when he married his second wife, Hallmark's favorite Jill Wagner. However, Lemanowicz was a famed Canadian hockey player back in his day. That was until he joined the US military.
But how did a Canadian-born hockey jock make it into the US military, you ask? Well, the former jockey owes that to his first wife, Gina.
David Lemanowicz Married His First Wife in 2005
According to The Spokesman-Review, Lemanowicz married his first wife, Gina, all the way back in 2005 after they had been together for several years. 
Lemanowicz moved to Toronto as a student and met Gina, who had been in the city since she was seven years of age. Although Gina had spent most of her formative years beyond the Northern border, she was actually born in Tampa, Florida. 
Hence, she had retained her American citizenship. While Lemanowicz found great pleasure in playing hockey, he wanted to spend his days in some form of government service — not necessarily his own government.
David Lemanowicz Wanted to Join the US Army
"I think it had something to do with me coming from an immigrant family," said Lemanowicz, whose Polish-born parents settled in Vancouver, British Columbia.
Apparently, he was deeply impacted by how his parents had to live in an oppressive society and how getting to be in first-world countries was a privilege. He added, 
I'm lucky and I want to be a part of this polity, the great institutions. I never really thought about, 'Oh, I want to make a ton of money.' It's just the way I was wired and socialized as a boy.
He also shared his desire to be a part of something bigger — a historical narrative. Of course, being a part of the greatest military to have ever existed on the planet fit his bill. 
David Lemanowicz Was an American Thanks to His Ex-Wife
Thankfully, his ex-wife's American citizenship came in handy. By being in a marital relationship with an American citizen, Lemanowicz was able to expedite his permanent residency in the States. 
As of 2009, Lemanowicz and his now ex-wife were still married and lived in Edinburg with the four dogs that they rescued from the Humane Society. The former couple gave birth to their first baby, a beautiful daughter named Lija, in January 2010. 
Back then, he was looking forward to being commissioned as Lt. David Lemanowicz of the U.S. Army Reserve with a day job in the FBI or the DEA or some other federal agency. 
It is not clear when the former jock and his ex-wife parted ways, but he tied the knot with Wagner in 2017. According to Heavy, Lemanowicz began dating Wagner five years after their first few dates. 
David Lemanowicz Found Love Again
Wegner had gone on record to reveal that she first met Lemanowicz when she was 17, and he was 20. She added, 
I was 17, he was 20. I snuck out of my dad's window at home and went out at night, which I wasn't supposed to… I snuck out and met him. Fell completely head over heels. We went out three times, and then I never heard from him again.
They ran into each other seventeen years later in Afghanistan. She was there on a USO Tour, and he was deployed with the Air Force. But even then, they were in committed relationships of their own. So, it didn't work out. 
One day, Wegner was walking out of a restaurant in LA when she heard Lemanowicz call out, "Jill," and the rest, as they say, is history.