Does David Lee Roth Have Any Daughters?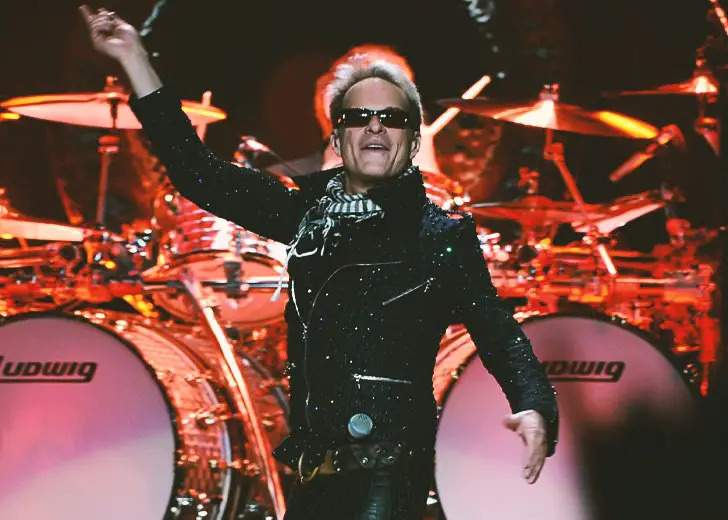 David Lee Roth rose to fame as the charismatic lead singer of the rock band Van Halen. 
The rockstar has been consistently making music for decades and has no plans to stop soon. 
During his illustrious career, David had his fair share of love affairs. The singer revealed he couldn't stay away from beautiful ladies and confessed he slept with almost every one of them. And out of all the women he had affairs with, he was in love with four of them.
He has not disclosed their identity to date out of respect for the ladies and their personal lives,
But his reputation as a playboy has many people wondering if the musician has any love child. The singer has never mentioned having children, but there are plenty of rumors that he has two daughters. 
David Lee Roth's Daughters
Two women have claimed to be David's daughters. They even use his last name. 
One of the women is Brenna Lee Roth. She modeled for several companies from 1990 until 1999 before joining the punk band Bosworth. She also acted in three low-budget horror films. 
During an interview, Brenna revealed that David was in a relationship with her mother and was present during her childhood. She always talked to him if she needed career advice and added that he was more of a friend than a father. 
But her mother moved out of New York and married another man. 
The aspiring actress shared that when she was 12, she knew that she had a sister, another woman who claimed to be David's daughter. She is Avy Lee Roth, an ex-adult star. The two never met until 2004, but when they did, they connected immediately. 
They shared a love for entertaining people, but their paths diverged when Breanna stuck to acting while Avy chose the adult film industry. Breanna never judged her sister and said she was talented. 
Although both women's claims have been rejected, Avy's has been met with criticism. Avy claimed that her mother got pregnant by the rockstar after one of his concerts in Spain in 1979. But according to fans, Van Halen never performed in Spain. 
David Lee Roth On Marriages
David has never denied nor rejected his alleged daughters' claims, but the one thing he has made clear is he never married nor has any intention to. 
During his interview with Buzzfeed in 2013, he denied being married to his male chef in a civil ceremony a decade ago. He also clarified that he had no intention of being married because he did not believe in them. 
The singer shared that he put off getting married when he found out he didn't have to. And part of the reason for this was that his parents divorced when he was in high school, which made him turn against the idea of marriage and families. 
And the rockstar kept his word. He is not married to date.