Inside David Hasselhoff's Messy Legal Battle with Second Wife Pamela Bach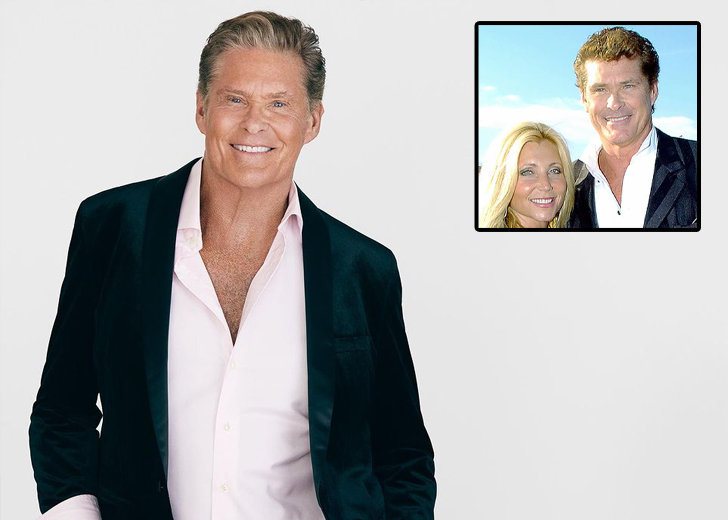 David Hasselhoff has a remarkable career, but the same cannot be said about his married life, especially with his second wife. 
People born in the 2000s and later are likely not to recognize Hasselhoff, which is unfortunate for him and the cultural significance he stands for.
However, it has been a long time since Hasselhoff was a household name, having been featured in marquee names like Baywatch and Knight Rider. 
The vast majority of the young people who have heard of Hasselhoff know him because of his public struggles with drinking. 
As he finally settles down with his third wife, let's look into his messy and long-winded legal battles with his second wife.
David Hasselhoff's Brief First Marriage
Hasselhoff had a pretty busy schedule with Knight Rider. So, it's not surprising that he made plans to settle down with co-star Catherine Hickland.
Their romance was the talk of the town in the '80s, so much so that their marriage was remade as part of the show. The union, however, did not last too long.

David Hasselhoff posing for a picture. (Source: Instagram)
In 1989, the couple could no longer call each other husband and wife. Hickland later remarried in 1992.
Troubles With Second Wife
The heartthrob did not give up on finding someone else to call his wife. And soon enough, he married Pamela Bach.
Bach was an actress in Knight Rider, and they met each other back in 1986. While Hasselhoff's divorce with Hickland cannot be objectively attributed to an affair with Bach, the new couple had a long marriage.
But, the higher one goes, the harder they fall, and the Hasselhoff-Bach divorce is perhaps one of the messiest ones and damaging to either of their careers. 
After 16 years, in 2006, the pair filed for divorce over "irreconcilable differences." Hasselhoff had to pay his former wife $21,000 per month after separation. 
Amid their separation, the pair had to fight over the custody of their two children, Taylor and Hayley. However, the actor was awarded full custody of two children. 
His former wife only received visiting privileges after months of legal wrangling.

David Hasselhoff with his two children, Taylor and Hayley. (Source: Instagram)
Then, his access to the girls had been temporarily revoked before the ruling because a video of him in an inebriated state had been shown to the judge. 
In the end, the judge ruled the actor should be the only one with legal and physical custody of the daughters, who were 17 and 14 years old, when the case was filed.
Ten years later, in 2016, he told the court that he was broke. The actor said he was in the Baywatch movie to stay "current," but he had little luck.
He also revealed that he earns $112k per month but spends $66k, excluding taxes and housing expenses. After that, he seldom saves anything. 
Bach claimed no one wants to hire a mid-50s actress for any role. Despite her efforts, she could not land any gigs.
In 2017, the spousal support was decreased to $10,000 per month. Bach further claimed he never paid her $1 million to balance their assets after they split, despite his owning jet skis, boats, trusts, and home.
When they separated, she only got $325,000. To the courts, the Knight Rider actor said he was nearing retirement and couldn't afford the $10,000 monthly reimbursements.

David Hasselhoff with his third wife, Hayley Roberts, on their wedding day. (Source: Instagram)
He said he was paying spousal support from his retirement fund. However, by November that year, it was agreed that he would only pay her $5000.
Current Marriage Despite Age Difference
As a judge on Britain's Got Talent in 2011, Hasselhoff initially met his eventual third spouse, Hayley Roberts, in the foyer of a hotel in Cardiff. 
She reportedly begged for an autograph, to which he consented if she gave him her cell phone number first. Before their encounter, Roberts was making ends meet as a makeup artist at a department store.
It didn't take long for the two to become more than just friends, and in 2016, Hasselhoff and Roberts announced their engagement. Two years later, they got married. 
The Italian wedding ceremony was held before a small group of close friends and family members, including the actor's two children. 
It is safe to say that Hasselhoff and Roberts are still happy as ever, despite their nearly thirty-year age difference.