David Harewood Says Wife Kirsty Handy Keeps Him Grounded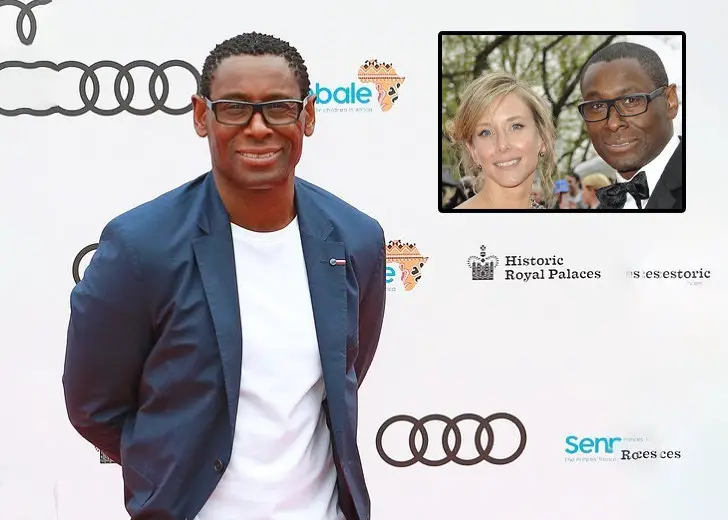 David Harewood and his wife, Kirsty Handy, have been married since February 2013 and are parents to two kids.
Harewood rose to fame for his role as David Estes in Homeland.
After his pivotal role, the star entertainer has had quite an amazing acting career over the years. 
David Harewood and His Married Life with Wife
But outside of his blockbuster career, the actor reclines at home with his family and takes on the role of a husband and a father.
During his interview with The Guardian, the actor shared that he and his wife had been together for a long time, and one of her best qualities was that she kept him grounded. 
The couple is notoriously private about their lives, so it is unconfirmed how they met.
But reports suggest that the duo were together for several years before tying the knot. 
They had an intimate celebration at Stanford House in St. James, with their daughters by their side.
According to Daily Mail's report, the actor and his wife looked happy and relaxed on the eve of their special day.
They spent the day frolicking at the beach, enjoying their time, and engaging in some PDA.
David Harewood on Raising His Kids
In the aforementioned interview, the actor also opened up about fatherhood and his family. 

David Harewood smiles for the camera (Source: David Harewood/Instagram)
Harewood noted that he felt lucky to have a family, as it gave him perspective on things. 
Speaking on fatherhood, the Homeland actor said it was a joy, and he tried to be as hands-on as he could with his kids when he was home.
But as the father of two daughters, he was not looking forward to the challenges that would come in the next ten years. 
"I must admit. Having been a lad myself, I know how lads think," he said. 
He added he would ensure his daughters understood how the opposite gender thought and tried to be as present as he could. 
As for the family values he has imparted to his children, Harewood revealed that he and his wife didn't spoil their daughters. 
The family had some lean years, so his girls understood it was not always about luxury, and they were aware of how lucky they were and appreciated it. 
David Harewood's Mental Health 
As a family man through and through, the actor is also honest about his life with his wife and kids, especially of the time he had a mental breakdown. 
According to The Telegraph, the actor had a psychotic breakdown after finishing drama school when he was 23 years old. 
Harewood did not hallucinate, but rather heard voices that instructed him to do things like pretend to be Martin Luther King. 
During that episode, he was asked to "go to Camden, enter a shop at 3 am, find a suit, and save lives of millions of people."
And he did as he was told, but the shop was closed, of course.
Eventually, his friends intervened and took him to the Whittington hospital when he told them that "he had three brains in his head and that he was dying."
He spent the next three months recuperating. 
Since recovery, Harewood hasn't had the symptoms, but he regularly sees a therapist to manage his illness.