David Giuntoli Wishes Wife Bitsie Tulloch on Mother's Day — 'Best Momma Around'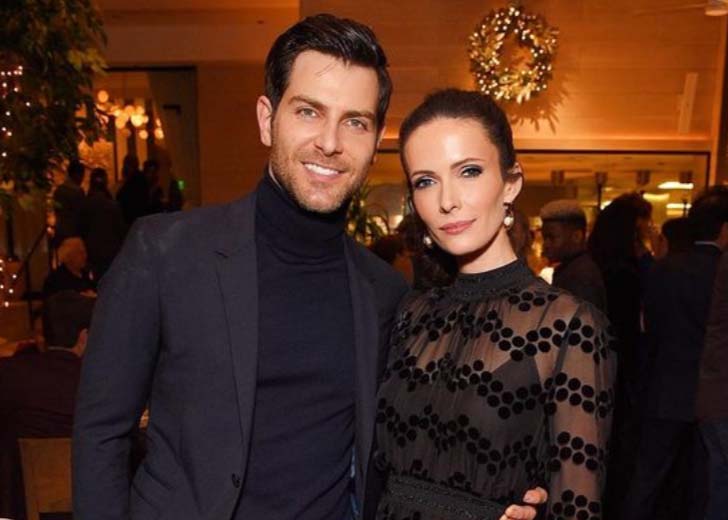 David Giuntoli is nothing but thankful for his wife, Bitsie Tulloch.
The Grimm star had a few delicate things to say about his wife on Mother's Day. His Instagram post for the occasion went into how graceful and dedicated a mother she was to their daughter, Vivian.
David Giuntoli Calls Wife the 'Best Momma Around'
On May 8, 2022, Giuntoli uploaded a cute picture of his wife and daughter, accompanied by a lengthy caption, in celebration of Mother's Day 2022.
"There she is folks. Happy Mother's Day to the best momma around," the actor started the caption. He then wrote kind words about her love for their daughter.
"She fiercely protects & unconditionally loves this little sunflower with all of her might," he added. "I am profoundly lucky that @bitsietulloch is my Viv's mom."
He ended the caption by expressing his love for his wife — "I love you!!!"
The accompanying picture was a selfie of Tulloch and Vivian taking a nap. The actor, who is yet to reveal his daughter's face to the world, covered Vivian's face with a sunflower emoji, matching the caption. She also had a pacifier in her mouth.
This post isn't a one-off display of love from Giuntoli. The actor rarely misses wishing his wife on the special day, and by comparison, his post for this year is shorter and less detailed than his previous ones.
On May 10, 2020, Giuntoli wrote a lengthier post about the Superman & Lois star, talking about how her love for their children made him love her even more.
"[Bitsie] loves vivian so thoroughly. she is silly with her. she fights for her. there is a wheel in her mind that is ever-spinning on viv's behalf," he wrote. "viv feels so safe and so loved."
He also mentioned the loss of their first-born son, Henry, that year and how she fought for him until the end. Giuntoli understood her efforts for Henry as a sign of how good a mother she would become for Vivian.
"she is determined and doesn't AT ALL care what other people think of her," he gushed. "it's a super power."
David Giuntoli and Wife Elizabeth Tulloch's Relationship Timeline
Giuntoli and Tulloch first started dating in 2014. They had kept their romance a secret from everyone for "a long time" but eventually had to admit the relationship.
They took the next step in their relationship in April 2016 and got engaged. He proposed with a ring that was over a hundred years old.

David Giuntoli with his wife, Bitsie Tulloch, on her birthday in January 2021. (Photo: David Giuntoli/Instagram)
But again, they enjoyed being engaged in private for a while before finally deciding to go public with the news at the 2016 San Diego Comic-Con. She wore the ring in public for the first time at the event.
Then, a year later, on July 6, 2017, they announced they were married. They got hitched in June and took a while to settle down and make the wedding announcement.
In February 2019, Giuntoli and Tulloch announced Vivian's arrival into the world after announcing their pregnancy in October 2018.