'YouTube King' David Dobrik Claims He Makes $0 from YouTube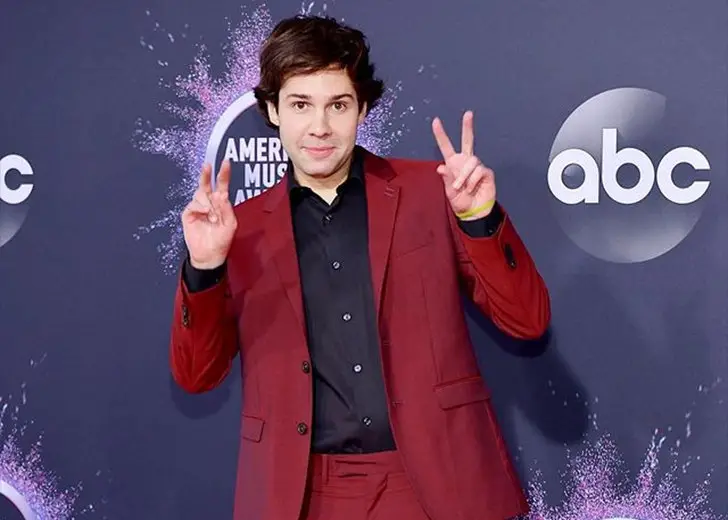 For those who thought David Dobrik earned millions from YouTube, the content creator has a shocking admission about his YouTube ad earnings.
In a recent episode of his podcast, Views, Dobrik revealed he had not earned even a dollar from the platform in the last few years.
The YouTuber, who has 18 million subscribers and has been gathering 35 million monthly views, claimed, "I haven't made a dollar off YouTube in like three to four years."
David Dobrik's Channels Were Demonetized in March 2021
Dobrik has been running three YouTube channels for some time. His channels include his flagship vlogging channel, David Dobrik Too, second vlogging channel, David Dobrik, and podcast channel, Views.
However, his channel's revenue first declined following 2016's Adpocalypse. In 2019, he stated that his monthly earnings dropped from $275,000 to $2,000 within two years.
Dobrik admitted that the drop in income was because he used copyrighted music and the inclusion of dangerous stunts in his vlogs wasn't brand-friendly, too.
Dobrik then took an extended hiatus from vlogging from March 2020 to June 2021 in the wake of the COVID-19 pandemic.
Following that, all three of his channels were demonetized by YouTube in March 2021 for violating its Creator Responsibility policy.
The demonetization was implemented after a woman claimed that she was raped by Dobrik's former Vlog Squad member 'Durte' Dom Zeglaitis while filming a video with the YouTuber's creator collective in 2018.
At present, it is unclear if the punishment is still active.
David Dobrik Is Not Willing to Move His YouTube Content
During the previous podcast, Dobrik discussed the possibility of moving his content to another platform so that he could profit from it.
He stated, "I just feel like its so [expletive] up to charge people," while sharing he had recently taken meetings about moving his content onto another platform behind a paywall.
"If I make something great, I'm not going to want to put it behind a paywall. I'm going to want to put it out so everybody can access it," he added.
Because of that, he later had to drop the idea since he was not totally impressed with the schemes the existing subscription-based platforms provided to the viewers.

David Dobrik appearing on The Tonight Show. (Photo: Instagram)
In his December 2021 video, Dobrik also expressed his thoughts about closing the vlogging chapter of his career, hinting at making a movie as his next act.
"I think I did what I wanted to do with the vlogs," he stated. "It's like when a late-night show host is about to quit, and he's like 'I've done everything I wanted to do here'… That's how I feel about the vlog."
What Is David Dobrik's Net Worth?
Since Dobrik isn't earning from YouTube, what is his net worth?
According to Dexerto, he has a net worth between $20 million and $30 million. The tabloid states that his net worth is subject to many conflicting reports since the estimated figure changes depending on the source.
In addition, the content creator reportedly has been earning from his content on other platforms like Twitch and different business ventures.