David Boreanaz and Wife Jaime Bergman's Marriage Got Stronger after the Actor's 2010 Affair
"There could be a demon that kind of comes out and overtakes you," Boreanaz said of his infidelity.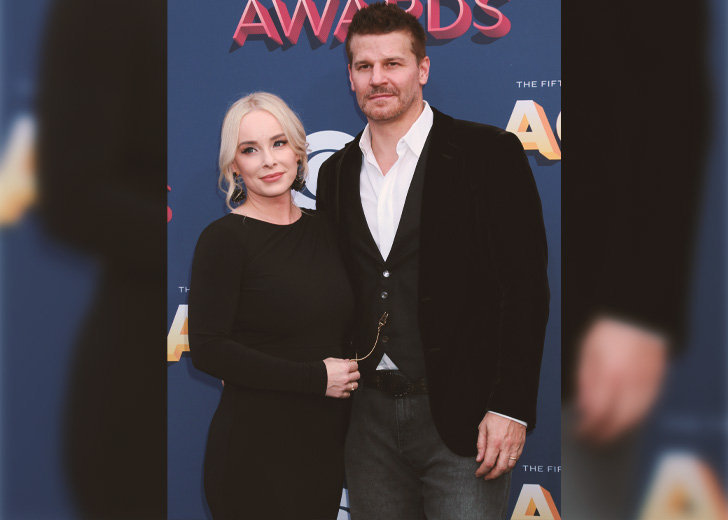 David Boreanaz and his wife Jaime Bergman's whirlwind romance in 2001 quickly transitioned into them being a couple of newlyweds by the end of the year. 
While the couple is still going strong in their marriage two decades later, there have been some rough patches that the relationship had to overcome, namely Boreanaz's infidelity. 
Although their relationship almost went down in the dumps because of the Bones star's actions, their marriage not just withstood the challenge, it became stronger than ever. 
David Boreanaz Confessed to Cheating on His Wife
On May 3, 2010, Boreanaz revealed that he had not been faithful to his wife with an exclusive reveal to People.
"Our marriage has been tainted with my infidelities," Boreanaz confessed to the outlet, "I just want to be open and honest. I was irresponsible."
He also revealed that his decision to go public with his affair was not entirely his own. He was allegedly being extorted. He claimed that a woman he was previously involved with, Rachel Uchitel, asked him for money to keep their relationship a secret. He added, 
She asked for money. I felt as though I was being blackmailed or there was some sort of extortion.
With that cat out of the bag, Boreanaz was forced to work the difficult task of salvaging his marriage. The couple also shared two children at the time.
The Wife Was Understandably Furious
A week later, his wife, Bergman, confided to People and told them that she was still angry about everything. 
"I m not saying everything s okay," she said, "I'm still angry. I'm still mad. I am still hurt."
The couple had been working on their relationship for about a year with the help of therapy. Even after Bergman found out that her husband had been unfaithful, she was still willing to put in the work to sort things out. She said, 
It took a crisis, it took infidelity to get us off our asses and work for what we want. We do the best we can. That's all we can do.
At the time, it was uncertain if their marriage would make it through this hurdle. However, come 2011, their relationship was back on track. 
The Affair Made the Marriage Stronger
In October 2011, Boreanaz got in touch with TV Week and told them that the affair and its aftermath had actually been a bonding experience for the married couple in the long run. He expounded, 
In a sacred ground like marriage, you find yourself out of it at certain times for reasons unknown that can be destructive. There could be a demon that kind of comes out and overtakes you.
He affirmed that there were fantastic and rocky moments in every relationship, but he was not one to give up on a relationship when things headed south. 
The actor added that he did not believe in giving up because he was a fighter and a lover. So, dealing with the problems in their marriage head-on actually ended up making it stronger than it was before.