A Look into Paul Hollywood's Personal Life — Affair Ended 20-Year Marriage with Wife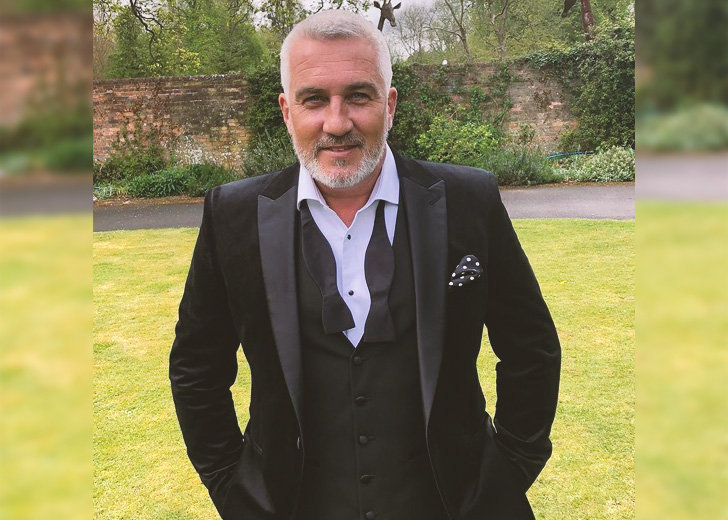 Celebrity chef Paul Hollywood has earned massive recognition as a judge on The Great British Bake Off. His success in the culinary arena ranks second to none, but the same can not be said regarding his personal life. 
Hollywood has had a fair share of failed relationships. Here's a rundown on his relationship history, from his married life with ex wife Alex Hollywood to his current dating status. 
Paul Hollywood Married Alex Hollywood in 1998
Hollywood and his ex wife Alex met in Cyprus in the summer of 1996. The renowned chef worked as a head baker at a five-star hotel while Alex served as a scuba diving instructor. 
Within a month of knowing one another, Hollywood proposed to Alex, and they eventually married in 1998.
A year after the wedding, the couple moved to the UK, where the baker landed a job at the Cliveden House Hotel in Berkshire. They welcomed their only son, Josh, in early 2000.
Hollywood's marriage with Alex seemed to thrive with a child and a prosperous career, but the bliss didn't last forever.
Paul Hollywood's Extramarital Affairs Ruined Marriage
Hollywood's relationship with his wife deteriorated because of his extramarital affairs. In 2013, he admittedly cheated on his wife with his co-host, Marcela Valladolid. 
In the wake of the infidelity, Alex left the professional chef for a few months. But the duo reconciled after Hollywood apologized for his wrong behaviors, stating having an affair was "the biggest mistake of my life."
The duo worked on their marriage for about four years, but Hollywood's new affair yet again caused an irreparable rift. However, neither of them was vocal about the infidelity at first. 
Instead, they announced their separation through a joint statement on November 20, 2017. Asking for privacy from the press and privacy, the estranged pair stated that their focus continued to be on their son's happiness.
Then, in August 2018, Alex filed for divorce on the grounds of adultery.

Paul Hollywood's ex wife, Alex Hollywood. (Photo: Instagram)
She broke her silence on the matter during an interview with Prima Magazine in January 2019, hinting that her husband cheated on her with Summer Monteys-Fullam. The cookbook author also mentioned that the ordeal devastated her. 
In July 2019, the district judge granted the divorce on the claimed grounds in the Central Family Court in London. 
Years after the divorce, Alex again highlighted the affairs that ruined their marriage in an Instagram post dated February 13, 2022.
"It's taken me a while to get here and it hasn't been easy, but I love the woman I am now," she began her statement, highlighting the importance of self-love.
Then she hinted Hollywood didn't have one extramarital affair or two, but multiple affairs. "My own marriage was too over seasoned with extra marital affairs for my taste and so I opted out and chose the single menu instead," she wrote. 
Alex insisted that she was finally in a happy place after years of suffering. She also added she loved being single.  
Paul Hollywood's Girlfriends after Divorce with Wife
Hollywood reportedly started dating Summer Monteys-Fullam, 30 years younger than him, before separating from his then wife in November 2017. Ironically, he met her at a pub in Kent when arranging a birthday party for Alex.
He fell head over heels in love with her at first sight and visited the pub multiple times during her shift. The famous baker even took Fullam on a dinner date at The Dorchester hotel in London.
After the public separation from his ex wife, Hollywood and Fullam became vocal about their relationship and dated for almost two years.
But in August 2019, the former barmaid dumped Hollywood, refusing to sign a legal agreement that prevented her from discussing the details of her relationship with the 56-year-old.
A month later, she even accused him of having a relationship with a woman named Melissa Spalding before their breakup. His spokesperson, however, denied all allegations. 
It's unclear how accurate the accusations were, but Hollywood started openly dating Spalding in November 2019. He even took her to a luxury five-star hotel in Cyprus. 
In April 2020, the duo quarantined together in Hollywood's £1 million pad. Then, taking a step further in their relationship, they moved in together in August 2020.