David Bernard Tied the Knot with Husband Charles Urstadt at 50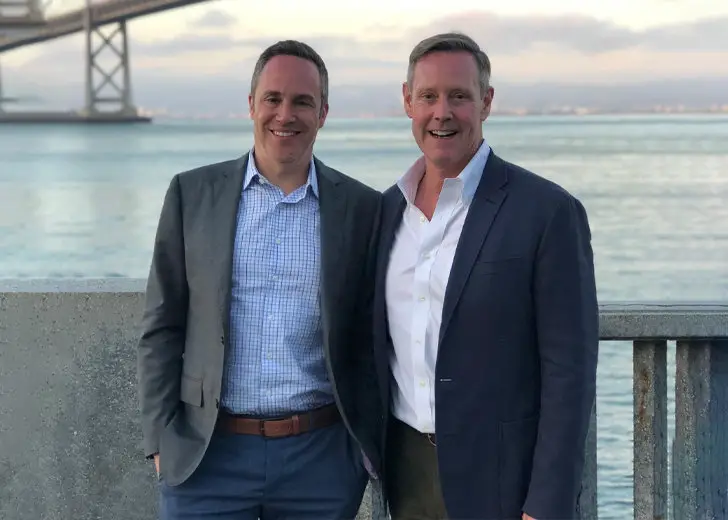 David Bernard had turned 50, his fiancé Charlie Urstadt had turned 60, and the two of them became lawfully wedded husbands on April 6, 2019. 
The renowned meteorologist broke the news of his wedding with his longtime partner via a Twitter post a day after they took their vows. 
"It was nothing short of a banner day and night," Bernard announced via the tweet. 
Needless to say, it was a day of celebration as the couple had decided to roll their birthday bash and wedding into one grand celebration. 
Bernard also shared how fortunate he felt to have had the opportunity to share the special day with love and support from his friends and family. 
Birthday Bash & Wedding Party Rolled in One 
As per reports from Nola, the WVUE chief meteorologist and his businessman husband held the party for their friends and family at the downtown eatery NOCHI. 
The celebration was initially set up as a birthday party. Only later did the newly wedded couple announce that they had gotten married just hours before. 
In another report from the same outlet, it was reported that the celebrations included a weather-themed birthday cake. 
The wedding party consisted of the couple's pet Boston terrier Dolly who was with the newlyweds on the altar as the "best dog." 
Bernard's new husband, Urstadt, also celebrated his April birthday on the same day. 
In the following months, Bernard put up Instagram posts of his own to share moments from their big day. 
On May 10, 2019, Bernard put up a monochrome snap from the night of his wedding. He was clad in what appeared to be a gray suit while his husband donned a black suit. 
The next month the meteorologist took to his Instagram to celebrate Pride Month. He shared how his journey as a gay man was "not unlike many others."
Although he faced a few obstacles along the way, he acknowledged that the path could have been much harder.
Still, in the picture that came alongside that caption, it was evident that his journey had found quite the milestone. Bernard and his husband were all smiles and holding onto one another in the heartwarming snap. 
David Bernard Married Longtime Boyfriend
Bernard had dated his husband for over nine years before he finally got married.
For his first wedding anniversary, the meteorologist put up a picture of himself and his husband celebrating "1 year of marriage. 10 years of love."
In another Instagram post, Bernard revealed he had started the campaign to move his then-boyfriend to New Orleans back in 2011.
Spoiler! He succeeded, albeit he didn't reveal when the mission was accomplished. 

David Bernard and his boyfriend, Charles Urstadt, before they moved to New Orleans (Source: Instagram)
About Charles Urstadt
For those of you wondering, Bernard's husband Urstadt is a business person currently serving as the Chairman of the Board of Directors for the Urstadt Biddle Properties Inc. 
He had held a position in the Board of Directors since 1997 and became the Vice Chairperson in 2017 until he became the Chairperson in December 2018. 
Besides his position in Urstadt Biddle Properties Inc., he is also the President of Urstadt Property Company, Inc., a real estate investment corporation.
He has been active in the real estate industry for over four decades.