Did Co-Parenting Help Prolong David Arquette and Ex-wife's Bond?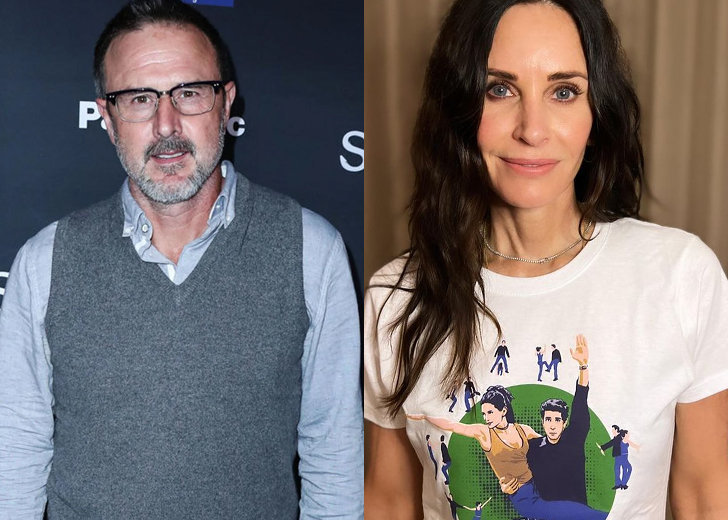 David Arquette has been happily married to his current wife, Christina McLarty, for just over six years as of this writing.
Still, Arquette has the friendliest of relations with his ex-wife and the mother of his child, Courteney Cox. 
With the release date of Scream 5, starring the amicable exes Arquette and Cox, closing in fast, it is high time to note that the former couple's relationship changed seasons with each installment of the successful franchise. 
David Arquette & Courteney Cox Divorced After 11 Years Together
In Arquette's tell-all documentary You Cannot Kill David Arquette, Cox summed up their long-running relationship in the Scream timeline. She said, 
We met on 'Scream 1,' hated each other on 'Scream 2,' got married on 'Scream 3' and divorced on 'Scream 4.'
The couple had ended their 11-year-long marriage back in May 2013.
The couple announced their separation in October 2010. Following suit, both of them filed for divorce on the same day in June 2012.
Their daughter, Coco, was eight at the time of the divorce.
They had agreed to have joint custody of their daughter and have said nothing but nice things about one another, even after all these years. 
Apparently, taking care of their daughter has kept the former flames busy and given them something to bond over. 
David Arquette & Ex-Wife Raised Coco Together
During an interview with Yahoo! Entertainment, the actress admitted, "We're co-parents to our daughter who's 16 so we have a really great relationship."
"We're friends, and we've communicated a lot because of Coco," she added. 
Admittedly, co-parenting their daughter came with its own set of challenges.
The ex-wife shared that Coco was really great, but certain aspects of her upbringing were especially hard, for instance, her teenage years. 
"There's a lot of emotions and feelings," Cox said, "We've just had – not an easy time with it."
Still, she and Arquette had been open and supportive of one another through the whole process.
Cox credited this support to the fact that she and her ex-husband never really went "head-to-head" or battled each other during the divorce or while raising their daughter.
David Arquette Happily Married: 6 Years & Counting
Two years after his divorce and four years since he started dating McLarty, he and his current wife tied the knot on April 12, 2015, in Los Angeles amongst their family and friends — as per InStyle Magazine.
Arquette popped the question 10 months ago when the two of them had gone out to an ocean-front restaurant in Malibu.
Both the kids, Charlie West and Coco Riley, were there to witness the special moment.
Charlie, who was just a year old at the time, attended the wedding too.
Coco and both of the couple's basset hounds were also amongst the attendees. 
The couple has since welcomed another member to their family, a baby boy named Augustus Alexis Arquette.