Does Dave Navarro Have a Wife? Inside The Rockstar's Relationships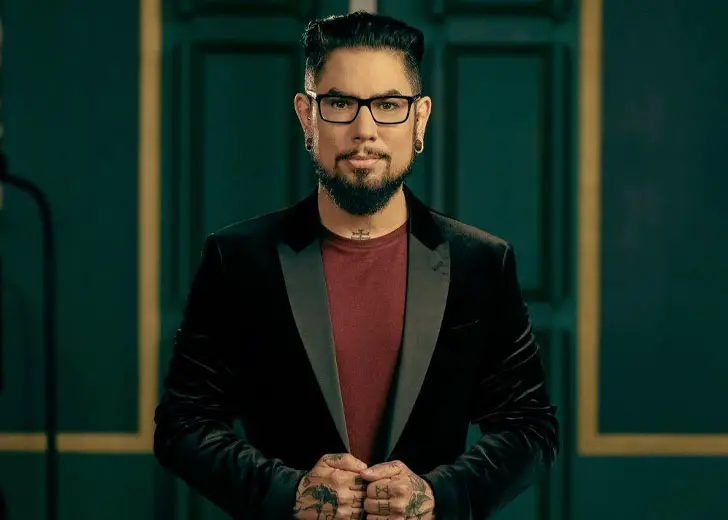 Dave Navarro hasn't managed to hold on to a wife despite repeated attempts. 
The Jane's Addiction guitarist is renowned for his skills with his instrument of choice, and he has associated with famous other artists for work. However, it seems like, along with his music, he prefers to add a lot of flavor to his love life as well.
While the guitarist is as famous as his contribution to the guitar world, his bad-boy behavior seems to love the limelight of the headlines. His multiple girlfriends, three wives, and three divorces made for premium headline fodder. 
He has constantly been switching his love interests and has been married thrice while his fans were always praying for him to have a stable relationship with one right person. He had his longest relationship with Carmen Electra. 
Dave Navarro and His Girlfriends
Dave Navarro was last seen in a relationship with his then-girlfriend Andrea Tantaros, a political analyst and Fox commentator. They first met in 2015 when one of their mutual friends introduced them. 
The former Red Hot Chili Peppers guitarist Navarro has had multiple connections.
Jayme Langford, Jenny Spain, Brooke Haven, Izabella Miko, Daisy De La Hoya, Sasha Grey, Margaret Cho, Stormy Daniels, Kelly Carlson, Tammy Donaldson, Jasmine Lennard (who previously dated Simon Cowell), Taylor Wayne, Jenna Jameson, Kendra Jade, Jessica Jaymes, Jenna Presley, Carmen Electra, Courtney Love are a few his girlfriends.
Navarro, while dating Tantaros, was also spotted being flirtatious with a mystery brunette woman who was suspected to be his new girlfriend by the netizens.
Does Dave Navarro Have a Wife Currently? 
The host and judge of Ink Master, Navarro, tied the knot with Tania Goddard, a celebrity makeup artist in 1990. However, after three years, Navarro and his first wife called off their wedding.
Soon after the first divorce, Navarro married Rhian Gittins in 1994, his second wife. This relationship couldn't even last a month, and the couple demanded annulment. 
In 2003, the Baywatch breakout star Carmen Electra got married to Navarro. Fans were expecting this marriage to last longer than the previous ones, but it wasn't meant to be. 
Before marrying Navarro, Electra was married to Dennis Rodman, a former NBA player.
Navarro and Electra also starred on MTV's reality roster, Till Death, which displayed their wedding planning from the bachelorette to the nuptials.
Electra seemed to be a perfect wife to Navarro until they ended their marriage in 2006, after two and a half years of matrimony. The reason they got divorced was because of their hectic schedules. 
Although Navarro and Electra are no more husband and wife, they happen to still be in touch. 
The Scary Movie star posted a picture of her and Navarro from her wedding on Navarro's 51 birthday, captioning that her love for him is eternal. 
In 2014, their selfie together created a buzz about the two getting back together, but Navarro denied it and stated that they were perfect as friends and that they had nothing going on.